Contact Information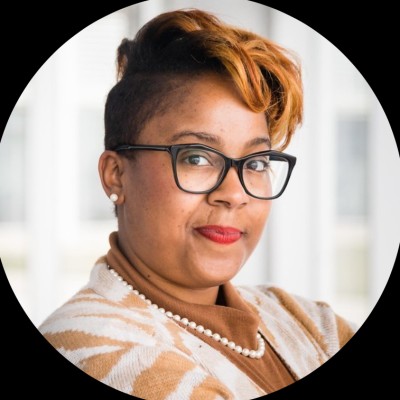 ---
Biography
Originally from Seattle, Washington, Alexis B. Carter has called Milwaukee home since 2001 following a relocation to the Midwest. Carter received her BA in Business and Management from Alverno College and her Master's Degree in Science and Management from Cardinal Strich University.

For the last 14 years, Carter has held positions focusing on the functions of Human Resources and Education (K-12 and Higher Ed). Carter's experience in executive-level recruitment, talent acquisition, and employee incentive programming has helped shift the organizational culture of a variety of organizations and promote change management. In K-12 and higher education settings, she has passionately served in the public, private and charter sectors, most recently serving for four years, as the Director of Admissions and Enrollment at St. Joan Antida High School, an all-girls school.

In 2019, Carter returned to her alma mater, Alverno College as an employee, to serve in the role of Assistant Director of Admissions for Undergraduate students. It has been a pleasure for Carter to be able to serve in all-girl educational space and promote college to prospective students and families.

Carter is currently studying to get her credentials to be a certified professional of Human Resources by taking the SHRM – CP exam in the summer of 2020. Carter served on the Executive Board of Directors at Highland Community Montessori School, is a current member of Milwaukee Metro Society for
Human Resource Management, is a member of the Diversity Equity & Inclusion Council at Alverno College, and helps combat homelessness as a member of the Salvation Army's millennial professional group: Echelon Milwaukee.

In her spare time, Carter enjoys watching Wisconsin sports (Go Bucks Go!), playing on her local kickball league, playing the violin, cooking, gardening and spending time traveling with her husband and eight-year-old son Che (like Hey but with a C).
Additional Information
Resources