WI SHRM 2017 State Conference

October 11th - 13th, 2017
Kalahari Resort and Convention Center
1300 Kalahari Drive, Wisconsin Dells, WI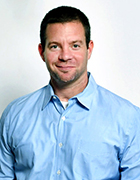 Josh Bleill
"One Step at a Time"
Thursday, October 12, 2017
8:00 – 9:15 a.m.
Sponsor:
Ogletree, Deakins, Nash, Smoak & Stewart, P.C
.
---
Check back here for more details as updates will be posted regularly.
WI SHRM is committed to keeping our conference as green as possible. We make an effort to provide all information electronically. We hope to limit use of excessive paper by offering electronic conference materials such as the conference schedule, speaker information, accommodation and travel information, and more. Please consider accessing information electronically before printing. We appreciate your efforts towards keeping the conference green as well!