Diversity, Inclusion and Workflex Director
Position Description and Duties
The Diversity, Inclusion, and Workflex Director is responsible for assisting members and chapters in valuing diversity in SHRM, our member companies and in the workplace in general.
RESPONSIBLE TO:
State Director
RESPONSIBILITIES:
Attend all State Council meetings and actively participate in Council matters.




Educate members to increase awareness of diversity issues and provide resources, including best practices information, to help them manage diversity in their own workplaces.




Participate in outreach activities to increase diversity among the SHRM membership and volunteer leadership.




Develop and coordinate recognition for diversity-related activities at the State level and the chapter level, including the coordination of the Chapter Diversity Award and the state level Diversity Award.




Assist local chapters with their diversity efforts and activities, such as diversity-related programming.




Participate in Core Leadership Area (CLA) events, including the SHRM National Leadership Conference, the National SHRM Diversity Conference, and state-level conferences, to obtain and share news and ideas.




Utilize National SHRM resources as needed.




Encourage Council members to participate in or view volunteer leader diversity-related webcasts




Serve as the contact for the Council's When Work Works Community Partnership and maintain the relationship, including promoting the award and coordinating the awards event.




Perform other duties as assigned by State Director.
REQUIREMENTS:
SHRM membership in good standing required.




SHRM certification preferred.
TERM:
Serves a one-year term beginning with the first day of January and ending the last day of December. May be reappointed for two additional terms for a total service of three years.
Contact Information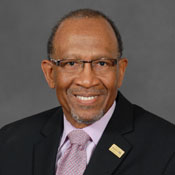 Alvin Hill
WI State Council Diversity, Inclusion and Workflex Director
Em: ahill@mcfi.net
Term Began: 1/1/17
---
Biography
Alvin C. Hill, Jr. is currently the Director of Diversity and Cultural Competence for The Milwaukee Center For Independence. (MCFI) Al was promoted into his current position in September of 2006, and in this role, is responsible for the overall planning, implementation and oversight of MCFI's workforce and supplier diversity strategies and initiatives with direct oversight of the agency's MCFI Diversity Team which consists of ten members. Under his leadership, MCFI was awarded the Wisconsin Association of Equal Opportunity Strategic Diversity Council Award and The Wisconsin State SHRM Diversity Advocate Award.

Al received his AAS Degree in Marketing from Milwaukee Area Technical College and is a graduate of the Defense Equal Opportunity Management Institute.

Additional Information
Resources