WI SHRM 2023 
State Conference

October 11-13, 2023


Kalahari Resort, Wisconsin Dells, WI
Conference FAQs
To assist with your registration planning, please review the information below.  If there is a question that isn't in this list, please email WI SHRM Administration at:  wishrm@morgandata.com.  Questions will be answered as promptly as possible and will be added to the list below so that everyone will benefit!
What is a hybrid conference?
The Wisconsin SHRM 2023 State Conference offers in-person and virtual experiences. You can attend the event in-person at the Kalahari Resort in Wisconsin Dells, view it online, or do a combination of both.
Why is the price the same for virtual vs. in person?  Those attending virtually don't need food.
The reason is the cost is the same is that the technology and labor involved in producing the virtual event is expensive and because of those costs, the planning committee felt it balanced out against the costs of meals.

The virtual platform is much more interactive than what could be provided in a "Zoom" setting.  There will be a new platform this year.  The connection link will be sent out in advance of the conference starting.
Can I watch some Wisconsin SHRM 2023 State Conference sessions online and see some in-person?
Yes, attendees can attend some sessions in person at the Kalahari and watch some online.
Will the Wisconsin SHRM 2023 State Conference presentations be live?
Yes, all presentations will be live. Virtual attendees will watch via livestream - Preconference sessions, all Keynotes and breakout sessions.  Early Bird sessions on Thursday and Friday will also be streamed this year.  The Student HR Games on Wednesday evening will not be live-sreamed.
Will the presentations be recorded and available for playback later?
No, they will be broadcast live only.
Is there a price difference for in-person and virtual attendees?
No, the price is the same for those watching virtually and those attending in-person.
Can online attendees earn the same number of SHRM certification credits as in-person attendees?
Yes. Online attendees and those attending in-person can earn the same number of SHRM certification credits.

Masking Policy on site at the Kalahari:
Considering many factors, the conference committee has established the following conference guidelines regarding social distancing and masking. 
Any attendee who is most comfortable with a mask are encouraged to wear one.

We are asking everyone to respect other people's choices and personal space.   If you are uncertain of someone's social distance preference and are in conversation with them, ask.

Further masking recommendations will be based on the need for COVID-19 precautions at the time of the conference.
Thank you for your understanding!


Certification Information:
Preconference Workshop: TBA
Conference: TBA

Codes will be provided in the Program.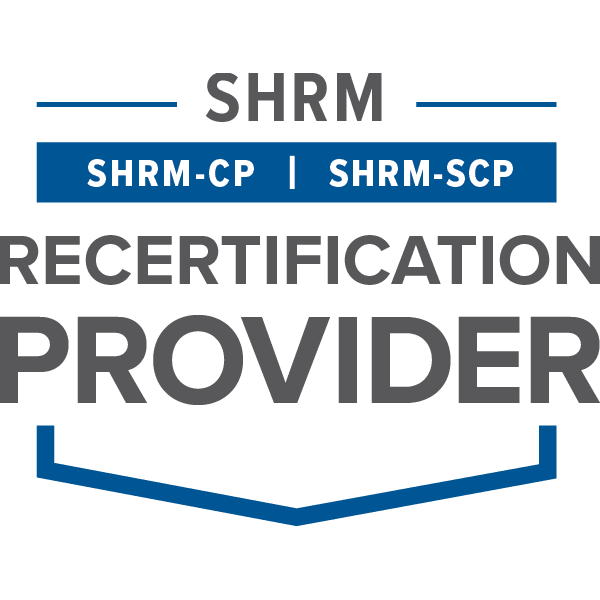 Cancellation Policy:

Attendee Cancellation: A $100 administrative fee will be charged for conference cancellations received between August 15, 2023 and September 15, 2023 ($25.00 administrative fee for the preconference portion only). Requests for refunds after September 15th will be denied unless there are extenuating circumstances which prevent an attendee from finding another person to attend the conference in their place.  (An extenuating circumstance may include an unexpected death in the family or medical emergency).  Proof of the hardship will be required.  Changing work loads and/or staffing levels will not be considered valid reasons.  These requests will be reviewed by the WI SHRM Executive Council, State Conference Co-Chairs and the Conference Liaison Director on a case-by-case basis.

Exhibitor/Sponsorship Cancellation:  A 50% cancellation fee will be charged for cancellations made by August 31, 2023. There will be no refunds or cancellations made after August 31, 2023.
 
**Please note ALL registrations must be paid prior to the start of the conference.**
Exhibitor/Sponsorhip registrations must be paid in full by August 31, 2023.
Attendee registrations must be paid in full by September 15, 2023.
WI SHRM is committed to keeping our conference as green as possible. We make an effort to provide all information electronically. We hope to limit use of excessive paper by offering electronic conference materials such as the conference schedule, speaker information, accommodation and travel information, and more. Please consider accessing information electronically before printing. We appreciate your efforts towards keeping the conference green as well!