Green Bay Packer Hall of Fame Wide Receiver, Antonio Freeman, will talk about his journey from Baltimore, Maryland to Green Bay, Wisconsin. As the lead wide receiver for NFL Hall of Famer, Bret Favre, Antonio Freeman played in the 1999 Pro Bowl, four NFC Championship Games and two Super Bowls. He ranks sixth all-time on the Green Bay Packers Wide Receiver list. 

The NFL has invited Antonio Freeman to participate in their annual 'Rookie Symposium' where he teaches NFL Rookies about financial responsibility.

Like anything worthwhile, Antonio's journey has not been an easy one. However, every challenge brings opportunity. Antonio will share the highs and lows of his journey, including the challenges and how he overcame them, as well as what he has learned from those challenges that have made his life better - his Bright Vision.

We all have 'Life Influencers', those that care about us and help us along our journey. Are we coachable enough to learn the lesson(s) they teach? Who stands with us when we veer off course? How do we continually check ourselves to make sure we are stay the course?

Antonio Freeman's well-known play dubbed 'He Did What' occurred when the Packers were considered 'down and out'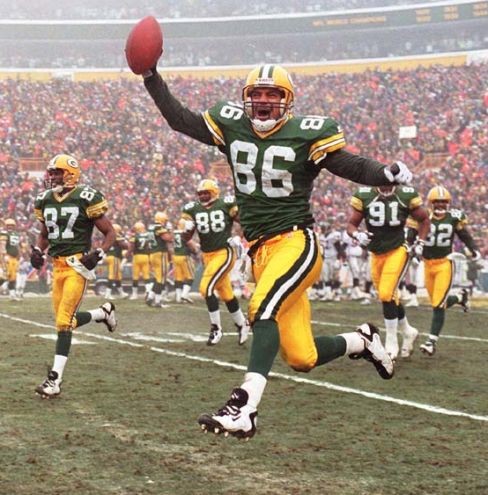 in a game against the Minnesota Vikings. Brett Favre threw a long pass most thought was 'uncatchable', Antonio Freeman caught it on the ground, got up and ran in untouched for a touchdown. The Packers won!  What obstacles have you looked at and gave up on before you ever started?

Antonio Freeman was drafted by the Green Bay Packers in the 1995 NFL Draft.  In his rookie season he returned a punt 76 yards for a touchdown during a playoff win over Atlanta.  He went on to lead the Packers in receiving in four seasons from 1996–1999 and led the NFL in receiving in 1998.

In his ten NFL seasons, Freeman caught 477 passes for 7,251 yards, gained 1,007 yards returning kickoffs and punts, and scored 61 touchdowns. His teams made the playoffs in seven of his NFL seasons. He appeared in four NFC Championship Games and two Super Bowls. He ranks sixth all-time on the Green Bay Packers receivers list with 6,651 yards on 431 catches. Antonio Freeman had three 1,000 yard receiving seasons in his career, 1997-1999. Nicknamed "Free", in 2006 Freeman won a Pop Warner Award for his work with youth. He played in the Pro Bowl in 1999 and participated in the NFL Alumni skills competition at the February 2007 Pro Bowl. 

On July 18, 2009, Antonio Freeman was inducted into the Green Bay Packer Hall of Fame.  Freeman is dedicated to his foundation 'B'More Free Programs' which aims to educate and empower under privileged children and families and provide resources for them to be successful in life. The foundation was founded in Freeman's hometown of Baltimore, Maryland, however, it is Antonio's personal goal to share this program with children throughout Wisconsin. Antonio is a Board Member on Wisconsin's own "Buckets for Hunger" and volunteers with Maryland's Hunger Solutions.  He is a representative for GO PINK, a breast cancer awareness nonprofit organization based in Kenosha, Wisconsin.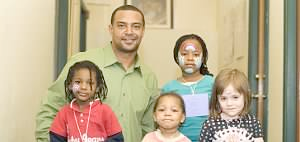 Freeman currently serves on the NFL's Player Safety Advisory Panel and Leadership Board and is involved with mentoring NFL Rookies through the NFL Rookie Symposium.   He can be heard throughout Wisconsin each Monday during the Packer season on The End Zone with Antonio Freeman.