Wisconsin Society for Human Resource Management (WI SHRM)
October 5-7, 2016
Kalahari Resort and Convention Center
1300 Kalahari Drive, Wisconsin Dells, WI
2016 State Conference Keynote Speakers
8:00 – 9:15 a.m.
"Why the Future of Work is All About the Employee Experience"

Thursday's Keynote Sponsored by Ogletree, Deakins, Nash, Smoak & Stewart, P.C.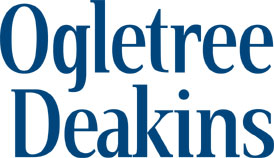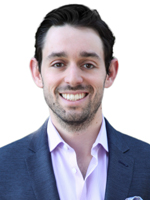 Jacob is an Author, Speaker, and futurist. His latest book, The Future of Work: Attract New Talent, Build Better Leaders, and Create a Competitive Organization, was released by Wiley on Sept 2, 2014 and was endorsed by business leaders such as the CEO of SAP, Global Chairman of KPMG, CEO of Schneider Electric, CEO of Zappos, CEO of Whirlpool, CEO of Mandalay Entertainment, CEO of PARC, CEO of Intuit, Dan Pink, Gary Hamel, and others. His previous book for McGraw Hill, The Collaborative Organization was released in June of 2011 and became an Amazon best-seller which was endorsed by the CIO of the USA, CEO of Unisys, founder of Craigslist, CMO of Dell, CEO of TELUS and many others.
Jacob also co-founded the Future Of Work Community which is a brand council of the world's most forward thinking organizations who come together to explore the future of work. He has consulted, advised, and spoken at many organizations including Sodexo, Safeway, Cisco, SAP, Franklin Templeton Investments, Lowe's Home Improvement, Microsoft and others. He was also recently a judge for Gary Hamel's Management Innovation Exchange and has been named by SAP as one of the top influencers on Human Potential. Jacob has been featured in media outlets such as the WSJ, USA Today, Inc Magazine, CNN, Fast Company, and others.
We all spend a lot of time and money trying to create great and meaningful experiences for ourselves. We have certainly all heard about the customer experience, but what about the employee experience? In this keynote address Jacob will explore three environments that create employee experiences: digital (or technology), cultural, and physical. Attendees will learn what makes up these three environments, what some of the world's most forward thinking companies are doing, and how they can start making changes to their organization's to focus on the employee experience as a way to attract and retain top talent.
Jacob also hosts the popular Future of Work Podcast where he interviews business leaders, executives, and authors in addition to his bi-weekly Youtube video series. He is also working on a new show all about the future of work. He has a popular column for Forbes where he writes about the future of work and also blogs at TheFutureOrganization.com. Check out Jacob in action here:
https://www.youtube.com/watch?v=65zSO0iLHAo
Friday, October 7, 2016 – Vince Molinaro
8:30 a.m. – 9:45 a.m.
"Are you Enabling Mediocre Leadership?"

Friday Morning's Keynote Sponsored by Lee Hecht Harrison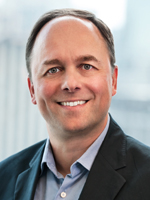 Dr. Vince Molinaro is an author, speaker and leadership adviser and Global Managing Director of Strategic Solutions practice with Lee Hecht Harrison. His passion and focus have been to help senior leaders and executives create compelling organizations that drive sustainable growth. How? By building strong
leadership cultures where every leader demonstrates personal clarity and commitment to the execution of the business strategy. Dr. Molinaro has been featured in the Harvard Business Review, Forbes, Inc., Oracle Profit and CEO World and is the author of The New York Times Best Selling book, The Leadership Contract (Wiley, 2016).
The stakes in leadership have always been high—but they are getting higher. At the very moment that we need our leaders to be truly great and accountable, we see many leaders who disappoint and fail us. Only 37 percent of organizations are satisfied with the level of leadership accountability demonstrated by their leaders. Other studies show that only 7 percent of employees currently have trust and confidence in their senior leaders to look out for their best interest.

These statistics strike at the heart of the leadership accountability gap that exists in organizations today. This session tackles this problem head on and explores why leaders can't settle anymore and must commit to do better.

You'll learn:
•Why leaders can't afford to settle anymore and must commit to do better
•Why a leadership culture is the real differentiator between organizations that sink or swim
•How to cascade leadership accountability deep into an organization