Workforce Readiness Director
Chapter Contacts
Workforce Readiness Chapter/Council Leaders – Updated May 1, 2014

| | | | |
| --- | --- | --- | --- |
| Chap # | Chapter/Council | WR Advocate | Email Address |
| 0071 | Blackhawk HRA | Kelly Garcia | |
| 0138 | Central Wisconsin SHRM | Melissa Colombo | |
| 0243 | Chippewa Valley SHRM | Betty Laskowski | |
| 0495 | Fond du Lac Area HRA | Ryan Haase | |
| 0078 | Fox Valley SHRM | Jason Kanable | |
| 0053 | Greater Madison Area SHRM | LaShana Miller | |
| 0504 | Green Bay Area Chapter SHRM | Matt Prickette | |
| 0557 | Jefferson County HRMA | Jenny Emann | |
| 0288 | La Crosse Area SHRM | Jessica Church | |
| 0505 | Lakeshore Area HRA | Andrea Holschbach | |
| 0015 | Metro Milwaukee SHRM | Greg Bachrach | |
| 0741 | Oshkosh Area SHRM | Bobbie Moore | |
| 0633 | Sauk Columbia Personnel Assn. | Trina McVicker | |
| 0233 | Sheboygan Area SHRM | Tracy Brinkman | |
| 0712 | SHRM - Racine & Kenosha Area Chap. | Sheree Yates | |
| 0639 | SHRM-Dodge County | Dana Noel | |
| 0717 | St. Croix Employer's Assn., Inc. | Sherry DeLong | |
| 0746 | West Central WI SHRM | Marina Abbott | |
| n/a | WISHRM State Council | Helen Englebert | |
The National Career Readiness Certificate - Job Service Contacts
Click here
to download the latest list of DWD Job Service Contacts.
Contact Information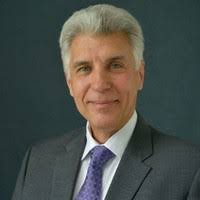 Bb Von Der Linn
WI SHRM Workforce Readiness Director
Change Leadership Resources
Ph:
Em: rvonderlinn@gmail.com
Term start:  1/1/2020
---
Biography
Bob is President and Principal Consultant for Change Leadership Resources, LLC – applying his expertise in change management and performance improvement for corporate clients around the country.  Prior to that, Bob spent twelve years at General Electric that included Six Sigma Black Belt training and internal consultant roles at GE's Crotonville Leadership Development Center and GE Capital.  
He earned an M.S. in Training & Learning Technology from the New York Institute of Technology and an M.S. in Management of Technological Systems from the State University of New York at Stony Brook.  Bob is Past-President of the Metro Milwaukee SHRM. 
Bob has a daughter Kelsey who lives and works in Burlington, VT., and a son Christopher who is a Lieutenant in the US Army.   For therapy, Bob enjoys craft beer and plays bass guitar in a rock band called "Looming Larger."
Additional Information
The State Director is the chief elected officer of the State Council and effectively establishes policy, strategies, and objectives consistent with SHRM, Region and National Board policies. The State Director provides guidance to Council members.
 

Resources
SHRM Workforce Readiness Advocacy Link: http://www.shrm.org/chapters/
resources/wradvocacy.asp
All Means All School-to-Work Project www.ici.coled.umn.edu/all
American Council on Education http://www.acenet.edu/
One Dupont Circle, NW Washington, DC 20036
American Society for Training and Development http://www.astd.org/
1640 King Street, Box 1443, Alexandria, VA 22313-2043
Association for Career and Technical Education http://www.acteonline.org/
Association for Supervision and Curriculum Development http://www.ascd.org/
1703 N. Beauregard Street Alexandria, VA 22311
Chamber of Commerce of the United States http://www.chamber-of-commerce.com/
1615 H Street NW Washington, DC 20062-2000
Job Corps (Department of Labor) http://www.jobcorps.org/
Jobs for the Future http://www.jff.org/
88 Broad Street Boston, MA 02110
MENTOR/The National Mentoring Partnership http://www.mentoring.org/
1600 Duke Street, Suite 300 Alexandria, VA 22314
National Academy Foundation http://www.naf.org/
National Alliance of Business http://www.nab.com/
1201 New York Avenue, NW Suite 700, Washington, DC 20005
National Association of Partners in Education, Inc. http://www.napehg.org/
901 North Pitt Street, Suite 320, Alexandria, VA 22314
National Center for Education and the Economy http://www.ncee.org/
National Employers Leadership Council http://www.neic.org/
1201 New York Avenue, NW,Suite 700, Washington, DC 20005
National Foundation for the Improvement of Education http://www.nfie.org/
1201 16th Street, NW Washington, DC 20036
National Skills Standards Board http://www.nssb.org/
1441 L Street NW, Suite 9000, Washington, DC 20005-3512
No Child Left Behind http://www.nclb.gov/
U.S. Department of Education,
400 Maryland Avenue, SW, Washington, DC 20202
U. S. Department of Education http://www.ed.gov/
400 Maryland Avenue, SW, Washington, DC 20202-0498
Vocational Industrial Clubs of America http://www.skillsusa.org/
P.O. Box 3000, Leesburg, VA 20177-0300