Still Hiring? How to Recruit When You Can't Meet Face to Face
By: Judy Kneiszel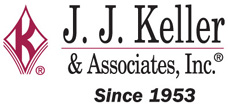 The news is filled with stories of layoffs, furloughs, and a spike in unemployment claims caused by business closures in the wake of the COVID-19 pandemic.
There are still many employers trying to hire during these uncertain times, however.
If you are in hiring mode, you likely have questions about how your process must change as a result of the pandemic.
Distance interviewing
A best practice at this time is to replace in-person interviews with phone or video interviews. This limits the number of people you are bringing into your facility, if your workplace still has employees working on-site. It also provides an option for keeping the hiring process moving if your physical offices are closed.
If you must interview in person:
Don't shake hands,

Sit six feet or more apart,

Make sure the interview space is clean, and

Have wipes and hand sanitizer available.
The Form I-9 from afar
After a new employee is hired, you need to ensure the new hire's Form I-9 is properly processed. This too is complicated by temporary distancing requirements.
In response to that challenge, the U.S. Department of Homeland Security (DHS) has deferred the requirements for employers to review Form I-9 documents in-person with new employees. The change applies to employers and workplaces that are operating completely remotely.
The physical documentation review requirements will not be excused if any employees are physically present at a work location. In its announcement of the deferment, the DHS said, "Employers that avail themselves of this option must provide written documentation of their remote onboarding and telework policy for each employee."
Employers must still inspect the Section 2 documents over video conference, fax, or e-mail and obtain and retain copies of the documents within three business days. Employers should enter "COVID-19" as the reason for the physical inspection delay in the additional information field in Section 2.
Once normal operations resume, all employees who were onboarded using remote verification must report to their employer within three business days for in-person verification of their identity and employment eligibility documentation. Once the documents have been physically inspected, the employer should add "documents physically examined" with the date of inspection to the Section 2 additional information field.
The provisions are in effect until May 19 or within three business days after the termination of the national emergency, whichever comes first.
Answers to more hiring questions
Below are some answers to questions related to hiring and COVID-19 from the U.S. Equal Employment Opportunity Commission (EEOC):
If an employer is hiring, may it screen applicants for symptoms of COVID-19?

Yes. An employer may screen job applicants for symptoms of COVID-19 after making a conditional job offer, as long as it does so for all entering employees in the same type of job. This Americans with Disabilities Act (ADA) rule applies whether or not the applicant has a disability. 

May an employer take an applicant's temperature as part of a post-offer, pre-employment medical exam?

Yes. Any medical exams are permitted after an employer has made a conditional offer of employment. However, employers should be aware that some people with COVID-19 do not have a fever.

May an employer delay the start date of an applicant who has COVID-19 or symptoms associated with it?

Yes. According to current Centers for Disease Control (CDC) guidance, an individual who has COVID-19 or symptoms associated with it should not be in the workplace.

May an employer withdraw a job offer when it needs the applicant to start immediately but the individual has COVID-19 or symptoms of it?

Based on current CDC guidance, this individual cannot safely enter the workplace, and therefore the employer may withdraw the job offer.