Conference Liaison Director
Position Description and Duties
The Conference Liaison Director manages all activities related to coordinating an annual State Council Conference and assists with the coordination of other State Council sponsored conferences, such as the State Leadership Conference and State Legislative Conference.
RESPONSIBLE TO: State Director
RESPONSIBILITIES:
Attend all State Council meetings and actively participate in Council matters.
Facilitate the annual nominations process for the selection of the state conference co-chairs with some state conference experience.
Work with the State Conference Co-Chairs to appoint qualified individuals to manage specific functions related to the State Conference with the objective of selecting individuals throughout the State from various Chapters.
Oversee the development and monitoring of State Conference budget and ensure objectives are met or exceeded, in conjunction with the State Conference Co-Chairs and Treasurer, subject to Finance Committee and State Council approval.
Serve on the State Conference Committee and provide leadership and direction to committee members, monitoring all activities related to the conference.
Assist with securing sites for the State Conference, State Legislative and the State Leadership Conferences, in conjunction with the State Conference Co-Chairs, the Leadership and the Governmental Affairs Director.
Promote SHRM and the State Council collaboration in all conference activities and programming.
Facilitate the completion of the annual vendor directory on the state council website.
Participate as a member of the Finance Committee.
Attend another SHRM State Conference in the North Central Region to obtain and share information and ideas.
Perform other duties as assigned by State Director.
REQUIREMENTS:
National SHRM membership in good standing required. SHRM certification preferred.
TERM:
Serves a one-year term beginning the first day of January and ending the last day of December. Appointed by the state council director. May be reappointed for two additional one-year terms for a total service of three years.

Contact Information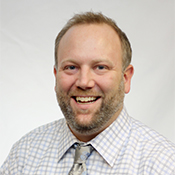 Matt Bucher
Conference Liaison Director
Hni Inc.
Phone: (262) 641-5866
Em: mbucher@hni.com
---
Biography
As a Relationship Manager, Matt is responsible for the overall management of client relationships, ensuring professional-level insight on organizational risk. He is an outlet to discuss the client's service experience, and Matt guarantees that the service teams are not only meeting the client's expectations but exceeding them daily. Matt has a knack for strategic planning and utilizes strong communication skills to lead the service team in facilitation of our proven process – Risk Clarity. His background in both insurance and benefits allows him to identify opportunities for efficiency and better outcomes for his clients.

Since joining HNI, Matt has served in number of capacities, providing him the opportunity to gain well-rounded experience across HNI's 3-Dimension service platform (insurance, benefits and advisory services). For the past seven years, Matt has been in his current role as an RM helping mid-to-large sized organizations identify clear paths to identify, reduce and better manage risk.

Matt is a regular presenter on employer health care strategies and risk management topics to various industry and trade groups.

Matt has been a partner with HNI since 2015 and has been with the firm since 2002.
Additional Information
Resources