Legislative Director
Position Description & Duties
The Legislative Director is responsible for coordinating the state Legislative Conferences, and facilitates the selection process for the State Legislative Partner.
The Governmental Affairs Director monitors and evaluates, on a continuing basis, pending federal, state, and local legislative, regulatory, and legal activities that may have an impact on the management of human resources. This Director is also responsible for communicating accurate and timely legislative information enabling members to assess the importance of the proposed legislation. The Director works in close cooperation with the SHRM Government Affairs headquarters staff along with the State Council in carrying out these tasks.
RESPONSIBLE TO: State Director
RESPONSIBILITIES:
Attend all State Council meetings and actively participate in Council matters.
Plan and coordinate at least annual State Legislative Conferences.
Facilitate the annual process for the selection of the local chapter co-sponsors of the Legislative Conferences.
Work with the Legislative Conference chapter co-sponsors to manage specific functions related to the Legislative Conference.
Oversee the development and monitoring of Legislative Conferences budget.
Facilitate annual selection process for State Legislative Partner. Serve as primary contact for Legislative partner ensuring monthly articles are submitted and partnership needs are met.
Serves as back-up to the Governmental Affairs State Director
Perform other duties as assigned by State Director.
REQUIREMENTS:
National SHRM membership in good standing required. SHRM certification preferred.

TERM:
Serves a one-year term beginning with the first day of January ending the last day of December. Appointed by the state council director. May be reappointed for two additional one-year terms for a total service of three years.
Contact Information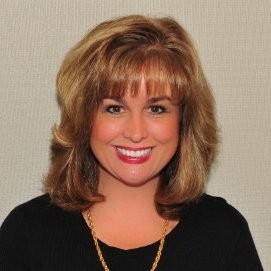 ---
Biography
Erinn Stromberg is Vice President of Human Resources at Engauge Workforce Solutions (formerly Nissen & Associates Staffing Continuum) where she has worked for over 24 years.  Erinn has been with Engauge since its infancy and the company has grown to multiple offices throughout SE Wisconsin, along with an office in Fairfield, Ohio and Detroit, Michigan.  She is a Certified Contingent Workforce Professional and also a member of the Waukesha Area Safety Council Leadership Group where she holds a position as Outreach Coordinator.  Erinn began her tenure at Engauge as a recruiter and now focuses on internal and external customers with regards to Human Resources.  Erinn's focus is on employment law, insurance benefits, worker's compensation/safety, internal recruiting/retention, employee engagement, career development and training.   Prior to working at Engauge, Erinn was a national physician recruiter in Columbia, South Carolina and a national allied health recruiter.  Erinn is a UW-Madison graduate.  She resides in the Eagle/Mukwonago area and is married with three children.  Erinn is very excited to be involved with the SHRM family in her role as Legislative Director.  
 
Additional Information