Boosting Employee Engagement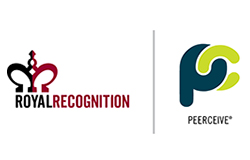 Clubs and associations center much of their culture around their members. No matter what their mission may be, their members are the ones who make it possible. So what can the member-centric cultures of clubs and associations teach the business world?

Know Your "Members"

At your company, your members are your employees! They are the people who show up and help accomplish company goals. You may be paying them to be there, but they are dedicating much of their time towards the company. Good associations with engaged members will not only take the time to get to know their members, but will put systems in place so that they're never out of touch. In order to keep employees engaged, companies should follow suit. What are your employee demographics? What is the median age? Commute time? What are their hobbies and interests? Do they have kids? Knowing who your employees are is vital to engaging them in the right way.

Keep The Lines Open

Communication is a key element in member-centric cultures. Associations want feedback and ideas so they can improve their members' experience. They accomplish this by making it easy for members to find the association's communication lines. This could include online portals, comment boxes, Facebook groups, and any other forms of communication. If an employee at your company has a comment, concern, or suggestion, do they know where to go? More importantly, do they feel comfortable with that line of communication? This is another instance in which knowing your employees will help. For example, tech-averse people probably wouldn't like an online portal. Keeping open communication lines means that employees feel heard, and the company can make smarter decisions.  

Cheer Them On

Member-centric culture celebrates the very concept of being a member. Whether it's a membership anniversary, or a specific accomplishment, a good association will always acknowledge and praise the achievement. Members who receive recognition for their efforts are more likely to stay engaged and be more active in their organization. Likewise, employees who are recognized for their contributions are more likely to be productive, loyal to the company, and have more positive interactions with customers and other coworkers. At Royal Recognition we've helped many organizations celebrate employee milestones, volunteers, board members etc for their various achievements The idea of celebrating employee or member accomplishments in a meaningful way is a powerful concept that improves any organization from the inside out.

The difference between being a "member" and being a "number" is how much energy a company puts into connecting with their employees. By getting to know them, establishing easy communication avenues, and recognizing their achievements, companies are sure to boost their employee engagement.