Keeping Employees Motivated During Challenging Times
Talent recruitment and retention, waning office culture and remote work are some of the biggest challenges facing companies post-pandemic. But the most urgent threat to a business' success — and potentially the most damaging — is the deterioration of employee motivation.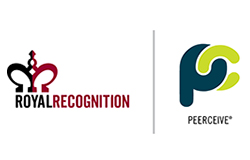 Consider yourself in the minority (and lucky!) if your employees remain as motivated now as they were prior to the pandemic. Many companies are seeing a drop in employee engagement and motivation and HR teams are working tirelessly to fix it. Keeping your team motivated was an important and difficult task before Covid-19. How do you motivate the team and get them back in the game after challenging months? The truth is: If you don't galvanize them now, your company will inevitably struggle, as your people are the most important stakeholders in your organization. 

Work in the office together.

This may seem obvious, but after the (first) pandemic it's even more true and relevant. Face-to-face employee collaboration is fundamentally important, particularly for small businesses. Relationship building is critical and that only happens when you do face-to-face work. 

The pandemic forced businesses to go remote but as restrictions lift it is best to have your team working in-person most days.

Many big companies are leaning into hybrid work and letting team members alternate days they're in the office. But the team remains fragmented. We're seeing that even those employees who were initially reluctant are now having fun and are happy they're back in the office.

Executives cite overhead as the reason for closing an office and going remote. But in many cases, this just leads to the lines between home and work blurring. This happened during the pandemic and the long term effects are not good for mental health. Socioeconomic factors also come into play. Not everyone lives in a big house. Some are in small apartments and asking them to work in their living space for long periods of time can have a detrimental effect.  

Health protocols and providing a healthy workplace are essential and every company has different mandates and directions with working in-person at workplace. These guidelines seem to also change weekly which further challenges HR departments for employee engagement. 

Don't underestimate the power of regular team-building events.

Invite team members to come into the office for a potluck, ask everyone to bring a dish from their favorite recipe book. It will be a get-together focused on getting to know one another on a personal, human level. Employees, after months and months apart, will reconnect over these potlucks and remembered how fun going to work is. 

It shouldn't be just a one-time thing. To keep the motivation and positive vibe going back in the office, plan regular outings. Not every single one needs to be a one-of-a-kind event, but consistency is important. 

If you can't do on-site events then try to engage employees on weekly basis through zoom meetings or many companies are doing you tube weekly broadcast that employees can log into.

Recognition platforms such as our Peerceive Program (www.peerceive.com) allow companies a way to engage employees on a daily basis with company news, birthdays, anniversary, peer to peer recognition and so much more!  

Keep the mission and vision front and center. 

Keeping employees motivated is hard work but critical to your business' success. Make the time and financial investment and you'll see the payoff in employee engagement and happiness tenfold because ultimately "hiring and developing people" is one of the most important things you can do as a HR professional.