2021 WI SHRM Diversity Award Winner – Quartz
Starting in 2008 the Wisconsin State Council SHRM established and began to recognize organizations with our WI SHRM Diversity Award for all their hard work in the areas of Diversity, Equity, and Inclusion.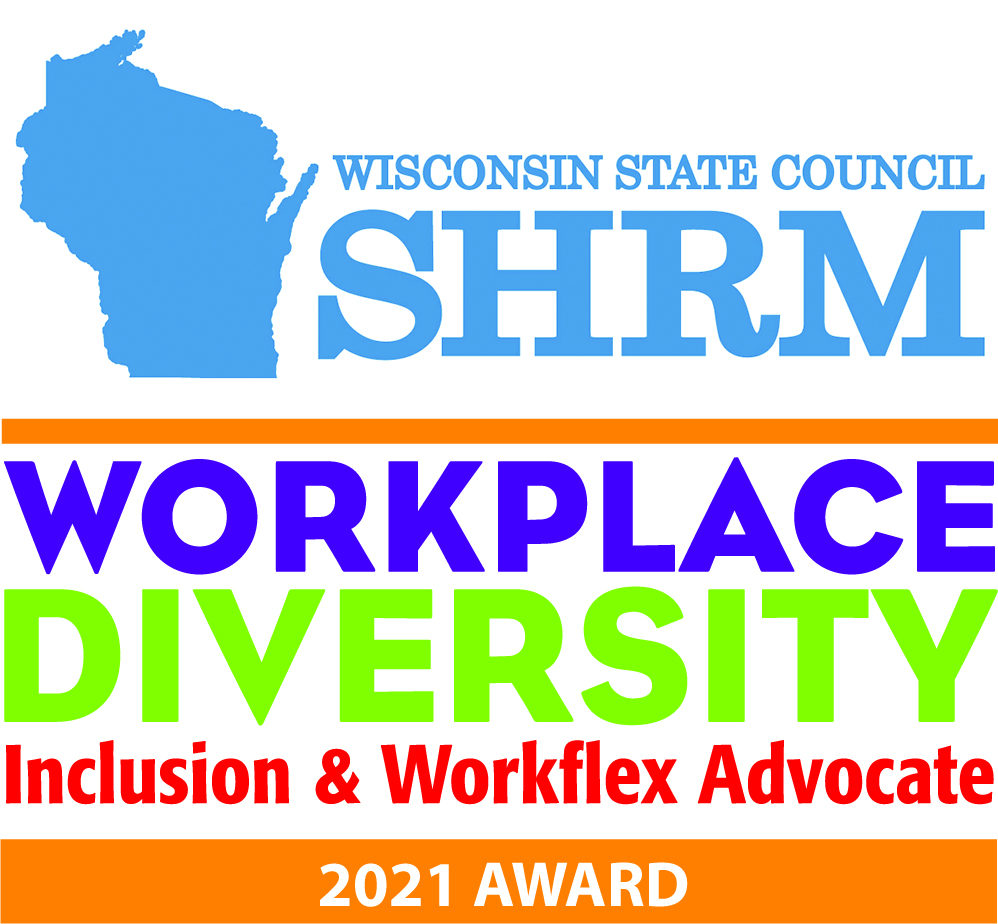 The winner is always a company or organization that demonstrates organizational achievements, as well as being a role model in their local community and a strong advocate for diversity.

During the recently held Wisconsin State HR Conference it was announced that Quartz received the 2021 Diversity, Equity, and Inclusion award for their efforts in a comprehensive multiyear DE&I strategy which focused on their CORE Values of Relationships, Respect, and Responsibility. 

Quartz is an organization that is pioneering and leading innovative initiatives to make their workforce feel included.  Their team's diverse backgrounds contribute to the organization's competitive advantage and the work is accomplished in flexible ways that create effective and empathetic environments for its' workforce.

Multiple aspects of their work were particularly comprehensive and made tremendous impacts. 
Quartz offered our African American/Black, Asian Descent, and Hispanic/Latinx employees therapeutic group sessions to provide support processing the devastating impact the ongoing racial attacks and systemic racism are having on our BIPOC colleagues.
Quartz created a "Cares Committee" to initiate and coordinate a response to the pandemic that supported their most vulnerable members. 
Quartz provided culturally appropriate communication to their African American/Black members about the disproportionate impact of COVID-19 on their community with resources and information about prevention, as well as legal resources if they felt they had experienced discrimination when attempting to access health care services.
In 2020, Quartz and its employees managed to donate more than $190,000 between sponsorships and direct donations to community organizations who are working to address community health, social welfare and/or make wellness a priority for communities of color.
Quartz offers employees the opportunity to participate in ERGs on work time to facilitate their personal and professional development.
The comprehensiveness of their work into so many different areas of DE&I truly serves as an example other companies can follow and use as a resource to create top down cultural change within their organizations. 

Click here to access to additional portions of their nomination document with comments and explanations from Quartz about their work in the field.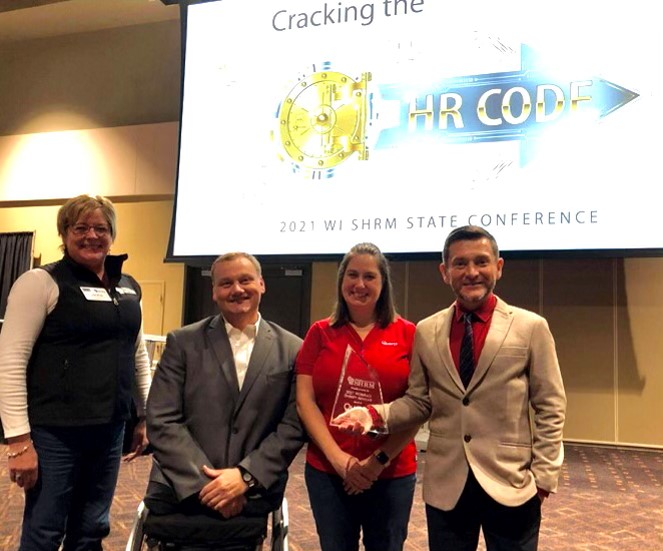 Jackie Peterson, State Director and Matt Glowacki, Diversity Director, presenting the award plaque to
Crystal Everson and Diego Campoverde of Quartz at the 2021 WI SHRM State Conference.