What's The Best Way To Show Appreciation While Getting In The Holiday Spirit?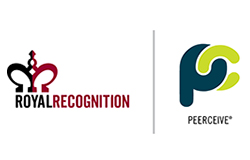 Every year at the beginning of December, C-suite executives ask "what are we doing for the holidays this year?" Instead of rushing around to come up with memorable gift ideas, plan for the moment far in advance. When done properly, employer-given gifts show appreciation and reiterate the bond between employee and organization. By showing gratitude throughout the holiday season organizations invest in employees and improve morale. What's the best way to show appreciation while getting in the holiday spirit?
Money is Just That–Money
Giving a bonus during the holiday season is always appreciated but truthfully, does not return on investment. A study produced by the
Harvard Business Review
experimented with the juxtaposition of multiple scenarios, offering cash or gifts for motivational purposes. While 80% of cases said they preferred cash to a gift (in this case, a water bottle) once received "the cash bonus didn't have any effect on the speed or accuracy ... However, those receiving the free bottle reciprocated by upping their data entry rate by 25 percent, a productivity increase that more than offset the cost of the bottle itself." This led researchers to conclude it truly is "the thought that counts" and that "offering the option of a gift showed that the employer cared." If you want to give a holiday gift that benefits the organization twofold, look outside of money and gift cards.
The More Thoughtful the Gift, the More Value It Has
Or at least appears to have value. "The goal for companies who want to increase employee motivation," says Susan Heathfield, management consultant and recognition expert for TechSmith, "should be to involve them in the process of selecting the gift". Provide a stress-free corporate gift giving experience by taking advantage of Royal Recognition's customizable Holiday Gift Programs –
invest in employees and improve morale
.  Programs like these allow employees to choose a gift from a catalog specifically branded to your organization. After placing their order through a custom branded website portal, packages arrive professionally giftwrapped ready to present to the employee by their manager. Ideally, managers should include a hand-written note expressing their gratitude to truly personalize the holiday gift giving experience. Since the employee chose the gift they are certain to use it for years to come and associate the memory with that of your business.
Always More than One Way
So the budget is a little tighter this year than in years past. Unable to offer a full-blown holiday choice program? Show employees respect by offering something they will actually use and enjoy. Royal Recognition also offers uniform gifts across the board as thoughtful and cost effective alternatives. These are especially successful when the gifts are ones co-workers can use together to increase camaraderie.
Be smart and plan ahead. It is possible to give thoughtful gifts without completely leaving your company's motivational goals by the wayside. Ease the stress of holiday gift giving by not only celebrating Christmas in December but celebrating Christmas anytime!