Wisconsin Technical Colleges Focus On Diversity, Equity And Inclusion Supports Students, Staff, And Employers
by Colleen Larsen, Education Director-Student Success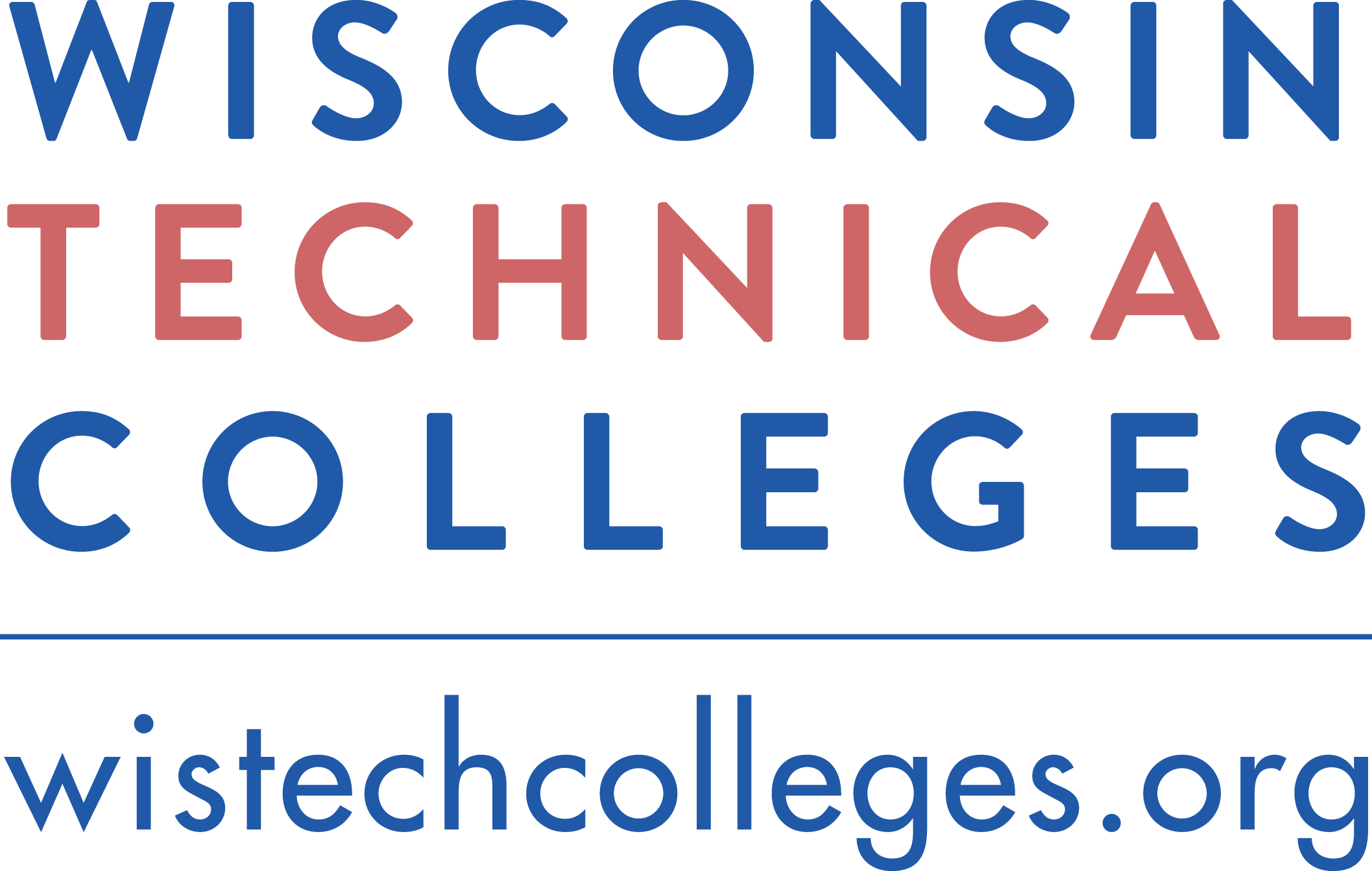 While diversity has been a stated value of many postsecondary institutions and employers for decades, recent actions by the Wisconsin Technical College System and colleges have demonstrated a renewed commitment to diversity and added an emphasis on equity and inclusion. Your organization is likely having similar discussions with your leadership, employees and community members. Wisconsinís 16 independent technical colleges are home to 50 campuses across the state, and they are all part of the statewide Wisconsin Technical College System, or WTCS. This is some of the work being done to ensure our colleges continue to educate students to help create strong communities and fill the diverse needs of employers.
†
Diversity
Diversity refers to the makeup of a population and the extent to which it is representative of a variety of races, genders, abilities, income-levels, and life experiences. For years our institutions have prided themselves on being ďstudent focusedĒ and have concentrated diversity efforts on outreach to different communities with a message that a college education and career advancement is available for everyone. Some institutions have increased the diversity of their student body by offering Promise programs to reach populations for whom the cost of college is a barrier, partnering with K-12 districts to provide transition services for students with disabilities and foster youth, and expanding support for incarcerated populations. Other institutions have fostered strong relationships with community partners like tribal nations, Hmong and Latinx communities, or literacy organizations in their region.
In 2018, the WTCS System-wide Equity Report called for expanding this scope to include college employees in conversations on diversity as well. The report highlighted gaps that exist when looking system-wide at the racial and ethnic diversity of employees at different levels of the institution compared to the make-up of the district workforce and student body. The report found that while the students attending WTCS institutions are more diverse than the state population, faculty are significantly less diverse than both the district workforce and the student body. As a result, the system has seen an increased emphasis on efforts to diversify college employee populations and retain staff and faculty of color, in particular. The presidents of all 16 Wisconsin technical colleges formed a team to focus on researching best practices and the WTCS Diversity, Equity, Inclusion Committee is developing an Employees of Color Mentoring Program and an Interviewer Implicit Bias Training Module available to all colleges in the System.
†
Equity
Equity refers to ensuring that each member of the community has the support and resources they need to be successful in their role. The WTCS Perkins Capacity Building for Equity and Inclusion in Career and Technical Education grant provided funds to colleges to create local equity reports focused on discovering such inequities and building capacity to remove barriers and provide supports to address these gaps. Colleges use quantitative and qualitative data supported by WTCS data dashboards to examine inequities that exist in outcomes for historically minoritized populations. Many colleges have increased their institutional efforts by providing food pantries, mental health services, captioning and accessibility policies, increased access to technology and internet, and proactively connecting students to support services. The System Office has worked hard alongside the colleges in this effort by offering new ways for some populations to access financial aid through the state Ability to Benefit plan which allows low-skilled individuals to access necessary workforce training and education to help lift them out of poverty. The System has also engaged in on-going collaboration with the UW System and Wisconsin Association of independent Colleges and Universities (WAICU) to offer faculty resources on how to increase Equity in the Classroom.
†
Inclusion
Inclusion is the sense of belonging that different populations experience in a space and is †important to the success of both students, employees and employers. Both the colleges and System have been engaged in efforts to increase inclusion particularly for minoritized populations that may be underrepresented. While many colleges already had executive positions providing leadership and direction for enhancing institutional equity and inclusion, four new colleges have created similar positions. Such positions elevate the voices and needs of both students and employees to ensure they are included in strategic decisions made by college leadership. Many colleges require equity and inclusion training for staff and hold summits with their community to include the voices of marginalized populations. At the System level the Common Ground Conference, WTCS Conference on Race and Ethnicity (WISCORE), and Working as One virtual series each set out to bring employees, students, and community members together to discuss barriers to inclusion for populations like English Language Learners, refugees and immigrants, populations of color, veterans and folks with disabilities.
†
DEI Efforts Support Employers
These consistent efforts across the WTCS to advance diversity, equity, and inclusion do not only benefit college students and employees, they also support employers. Closing equity gaps in program access and success increases the number of graduates and provides a larger, more diverse employee pool for Wisconsinís economy. Additionally, increasingly employers around the state call for graduates that are culturally competent and able to work with and serve diverse customer communities. Widening access for populations to pursue and succeed in fields where they do not currently see themselves results in diverse sets of experiences and ideas to bring to the table. In terms of diversifying faculty positions, the colleges and employers are tightly connected. Faculty members in many programs have important industry experience and connections they can leverage to support their students. When employers hire and provide inclusive environments for employees, that in turn expands the diversity in the potential faculty pool for colleges as well. †
Wisconsin's 16 technical colleges serve every community in Wisconsin, providing learning opportunities close to home. The Wisconsin Technical College System offers more than 500 programs, awarding two-year associate degrees, one- and two-year technical diplomas, and short-term technical diplomas and certificates. The colleges also provide customized business solutions that help employers ensure a skilled incumbent workforce ready to improve processes or incorporate new technology. Visit†

www.wistechcolleges.org

†to explore all the benefits Wisconsinís technical colleges have to offer.


†
†