One Size Doesn't Fit All: Engagement Practices by Generation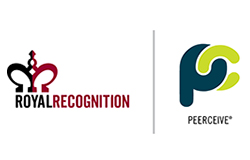 Have you noticed recently that retail tags that once read "one size fits all" now read "one size fits most"? The same holds true for today's workplace in a sense; there
are no broad solutions that work to engage all employees equally. Employees are unique – and that's exactly what makes them great at what they do. Royal Recognition partners with businesses to break down the complexities of engaging a multi-generational workforce through a variety of employee choice programs. These programs are catered to the preferences of each generation and also compensate for individuals that break their mold.

Traditionalists comprise a mere 5% of the US workforce – the smallest portion of the four. Generally, they thrive under a directive-style leader and are fiercely loyal to the company they work for. With that said, this humble generation tends to appreciate being recognized in a more private setting than the others on our list. When honoring their lengthy career, award them with a service plaque or certificate and have an honest face-to face-discussion to show your organization's gratitude. Their experience is an asset that will mentor generations to come.

Covering a whopping 38% of today's labor market are the Baby Boomers. This generation, born between 1946 and 1964, coined the term "work life balance" and are fiercely competitive and identify with their organization. Motivate them with challenging work opportunities and exciting learning options that will directly contribute to the business. Show 'Boomers' how they've made a difference with the choice of an item of importance from your organization and present in a group of their closest colleagues. A sense of accomplishment is everything.

Fueled by loyalties to people and results, members of the independent generation (Generation X) are commonly skeptic of the corporate world. This 32% piece of the pie thrives when given the chance to manage themselves and exert control over their work and learning schedules. They also, in general, expect to be rewarded for their results. A visible award presentation coupled with upgraded resources & opportunities for professional development are how this generation prefers to be recognized. Leverage their independence and creativity with time-oriented tasks to gain an incredibly efficient employee.

Which brings us finally to the Millennials, the generation full of optimism and sense of social awareness. This opinionated group expects direct access to leaders and genuinely wants to continue learning from mentors or obtain higher education. To keep this group performing at their highest level, cater to their persistent need to achieve. Provide constant feedback in the form of awards, certificates, or allow them to take recognition into their own hands with a digital peer-to-peer program like Peerceive®. This generation was bought up with technology at their fingertips and will teach prior generations how
to use it. 

Right now, organizations have the unique opportunity to take advantage of the strengths of four generations in the work place. People view their careers as a medium for personal fulfillment and satisfaction across all ages. By utilizing a diverse approach to engagement and recognition that is mindful of generational preferences, organizations will make strides towards a passionate workforce that increases the bottom line success.

Our company offers several unique and inventive service awards, promotional, and incentive programs geared toward workforce retention and appreciation. For more information, visit www.royalrec.com.