Look to Hire Before Graduation Season
by Katy Pettersen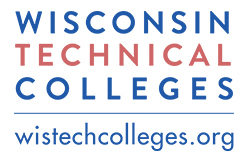 The recent closures and changes in our daily operations due to COVID-19 has many of us scrambling. No doubt social distancing has you communicating remotely with employees, helping to address the unease as much as you can. Many of you are likely reading this from home, the new norm for so many of us. And while it feels like this has already gone on forever, rest assured we will get back to some semblance of normal Ė what that looks like I donít think anyone can say.
Even with all the changes yet to come, our demographics arenít changing in the short run, and many of us will return to workplaces still needing to hire qualified candidates. If youíre not looking at current college students long before they cross the commencement stage Ė which is likely to be a virtual one this year Ė you're missing out on a valuable pool of potential employees.
There are many ways to connect with students. Next year when they are back on campus, be on the lookout for events where you can meet students in your field. Wisconsinís 16 technical colleges offer career fairs throughout the year, allowing you to connect with students on campus. Additionally, you can use Wisconsin TechConnectTM, the online resource designed specifically to connect Wisconsinís employers to technical college students matching your desired skill set. You could also consider offering a college student an internship for various positions at your business Ė many students who undertake internships stay with their employer after graduation.
Keep in mind that technical college students often have real-world experience in their field long before graduation. Most Wisconsin technical college graduates stay and work in Wisconsin, and 94% are employed within six months of graduation. So, if you want the top of the pick, be sure youíre looking to your local technical collegeís current students in order to fill your employment needs.
Wisconsin's 16 technical colleges serve every community in Wisconsin, providing learning opportunities close to home. The Wisconsin Technical College System offers more than 500 programs, awarding two-year associate degrees, one- and two-year technical diplomas, and short-term technical diplomas and certificates. The colleges also provide customized business solutions that help employers ensure a skilled incumbent workforce ready to improve processes or incorporate new technology. Visit
www.wistechcolleges.org
to explore all the benefits Wisconsinís technical colleges have to offer.
†