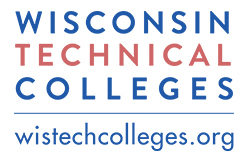 It's no secret Wisconsin companies are having trouble finding enough employees to meet their needs. Most companies are implementing creative ways to find and keep available talent – from changing hiring practices to implementing innovative benefits. Human resource managers and other company leaders understand this problem is not going away any time soon.
While Wisconsin's Youth Apprenticeship program has been around for nearly three decades, the Department of Workforce Development (DWD) launched the Youth Apprenticeship Modernization Project last summer. The modernization project will increase the rigor and relevance of the 11 career clusters and associated 55+ pathways, to ensure the Wisconsin Youth Apprenticeship program adequately meets the current and future needs of Wisconsin industries. 
"Youth Apprenticeship offers our business a critical pipeline of engaged, mature, and educated students who want to pursue a career in our industry," said Brandon Wick, SHRM-SCP, Director of Human Resources & Safety for Metropolis Resort & Conference Center in Eau Claire. "Our youth apprentices have lower turnover, higher performance scores and stay employed with us longer than traditional employees of the same demographics. The program allows our company to be involved at our own pace, and our efforts bring an excellent return."
The specific objectives of the Youth Apprenticeship Modernization Project include maximizing dual enrollment credits, increasing the number of certificates a student may earn, expanding into emerging technologies and ensuring seamless alignment with the registered apprenticeship program. All of this equals increased access to qualified talent for Wisconsin employers.
The Department of Workforce Development oversees the youth apprenticeship program. "Enrolling in an apprenticeship allows an individual to simultaneously learn in-demand, transferable skills from an employer while earning family sustaining wages," stated Joshua Johnson, DWD's Bureau of Apprenticeship Director. "It is among my top goals to make apprenticeship in Wisconsin more visible, accessible and successful than ever before."
Pam Gaurkee, RN BSN, is the director of clinical operations for Capri Senior Communities in Waukesha.  
"As a health care professional, I have always believed in paying it forward. Having the opportunity to work with the Youth Apprenticeship Program we have the privilege of working with high school students who have an interest in health care as a career."
Youth Apprenticeship programs are a natural starting block for students to venture into apprenticeship after high school. Johnson is excited to work on strengthening the Bureau of Apprenticeship Standards current programs and partnerships, as well as expanding the reach and appeal of apprenticeship. He looks forward to growing and updating its footprint from high school-based Youth Apprenticeship to new fields in Registered Apprenticeship, such as organic farming, financial services and healthcare.
Gaurkee believes youth apprenticeship program helps the students as much as those working with them. "This partnership has benefited students giving them the ability to explore health care as a career and decide if this is the path they want to follow. The partnership also benefits us as health care professionals – when we are with students we stop and think about the why behind the how and share what we have learned throughout our career."
For more information on how to get involved with the youth apprenticeship program, visit DWD's website.
Wisconsin's 16 technical colleges serve every community in Wisconsin, providing learning opportunities close to home. The Wisconsin Technical College System offers more than 500 programs, awarding two-year associate degrees, one- and two-year technical diplomas, and short-term technical diplomas and certificates. The colleges also provide customized business solutions that help employers ensure a skilled incumbent workforce ready to improve processes or incorporate new technology. Visit
www.wistechcolleges.org
to explore all the benefits Wisconsin's technical colleges have to offer.