Every year, the Wisconsin SHRM State Council searches for an organization to recognize for all their hard work in the areas of diversity, inclusiveness and workflex. We look for an organization that is a pioneer, leading innovative initiatives to make their workforce feel included, that their diverse backgrounds contribute to the organizationís competitive advantage and the work is accomplished in flexible ways that create an effective environment. It is the intent of the Wisconsin SHRM State Council to recognize and share these best practices so other organizations can learn and benefit from the shared knowledge.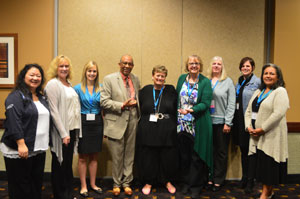 This year, the Wisconsin SHRM State Council was lucky enough to find not one, but two organizations worthy of such recognition. The 2016 Wisconsin SHRM Diversity, Inclusion and Workflex award is presented to:
Gundersen Health System
, based out of La Crosse, WI and
Milwaukee Center for Independence
, based out of Milwaukee, WI.
Both organizations show commitment starting at the very top; the senior leadership groups embody these ideals and espouse a diverse, inclusive and effective culture. Both organizations are very active within their communities to bring this message of inclusiveness to those that use their services. And both organizations support this culture with training that fosters candid, open dialogue about the different issues facing the workface and the community.
Gundersen Health System
has held and participated in many community events while on this incredible journey. Some highlights include:
Founding member of the Greater La Crosse Diversity Council; an HR Representative is currently the president of the Council.
Holding a Hmong Community Open House in spring of 2016 to become better acquainted with the Hmong community.
Partnering with Ho-Chunk nation to deliver culture specific education to clinical staff caring for Ho-Chunk patients. Created and delivered clinical education for the Somali culture as well.
Collaborating with a local leader to develop and create transgender and gender identity education for all staff.
Gundersen staff serve on the La Crosse Medical Health Science Consortiumís Cultural Competency Committee, of which an Executive Director was part of the creation of the committee. Additional staff were involved in the rollout of a website offering free training for individuals desiring to be culturally competent: http://www.lacrosseconsortium.org/content/c/personal_journey
Helping to develop a pre-college healthcare education program which encourages participation of low income and minority students in healthcare careers.
Partnering with Scenic Rivers AHEC to hold Healthcare Career Camps for Native American students.
Creating the position of Adult Disabilities Coordinator, one of few in the country, to assist people with disabilities as they navigate through the healthcare system, helping to coordinate their care and advocate for them.
Starting a Community Food Donation Project with the goal of dramatically reducing food waste while capturing leftovers for the Salvation Army; over 4,000 pounds of food was donated in 2015.
Milwa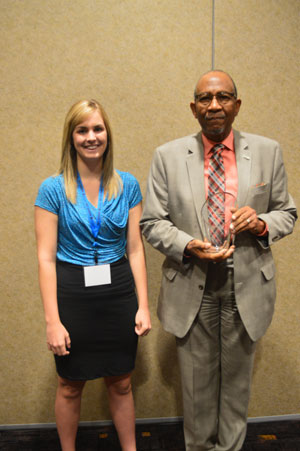 ukee Center for Independence
is a repeat winner of the award. Along with holding and participating in community events, the most recent efforts include:
Creating Diversity Appreciation
Month with the introduction of Crucial Cultural Conversations, providing a safe, semi-structured environment for employees to discuss diversity-themed topics.
Facilitating a memorandum of understanding between Metro Milwaukee SHRM and the Milwaukee chapter of National Association of African-Americans in Human Resources (NAAAHR) with a goal of educating the HR community about the high rate of unemployment of African-Americans in Milwaukee.
Partnering with Wheaton Franciscan HealthCare and Froedtert & the Medical College of Wisconsin, working collectively to diversity hiring practices in the health care industry.
Establishing the Black Male Initiative to address high African-American male unemployment in Milwaukee, coupled with organizing a Black Male Summit to bring key community stakeholders together.
Increasing community participation in events within the Black community, including the WNOV Radio Resource Fair (oldest and only radio show owned by an African-American firm with a primarily African-American leadership); Brain, Brawn & Body; and the Fellas Health Walk.
Implementing a robust IT network that is accessible both on- and off-site, allowing individuals to log in from anywhere and seamlessly access materials they need even when not at the worksite, as well as offering laptops as an option for employees to encourage working remotely.
Establishing an employee resource group (ERG) for working parents and chartering a soon-to-be established second ERG for African-American employees.
We look forward to both organizations sharing more about their innovative initiatives during a breakout session at the
2017 Wisconsin SHRM State Conference
, which will take place October 11
th
through the 13
th
at the Kalahari in Wisconsin Dells. Congratulations again to
Gundersen Health System
and
Milwaukee Center for Independence
for their commitment to diversity, inclusion and workflex!