Our Sponsors
Be a Sponsor! Click here to download the Sponsorship Form
Click Here to Register
Fees
| | |
| --- | --- |
| SHRM Chapter Member | $50 |
| Student (full time - undergrad) | $25 |
| Non-SHRM Chapter Member | $60 |
Location & Directions
Alliant Energy Center
1919 Alliant Energy Center Way
Madison, WI
Property Website
2013 State Legislative Conference
Madison
Thursday, April 4, 2013
Alliant Energy Center
1919 Alliant Energy Center Way
Madison, WI
The 2013 Wisconsin SHRM Legislative Conferences will provide HR professionals with an ideal forum to learn, discuss, network and engage with Representatives, Senators and our Legal Partner on important legislative topics.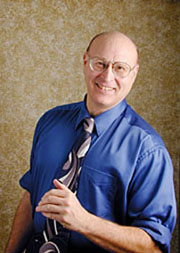 Featured Presenter Bob Gregg
We expect the recent trend on employment issues to continue and over the coming months we expect to see an enormous amount of activity on workplace legislative issues.
The Legislative Conferences offer HR Professionals the opportunity to hear about current and pending legislation and to ask questions and give feedback to local legislators.
You won't want to miss it !!
Agenda
9:00am-9:45am – Current Issues in Strategic Human Resource Management & Policy Implications
Presenter: Chip Hunter
Bio: Chip is the Associate professor, Management and Human Resources and faculty director, MBA Career Specialization in Strategic HR at University of Wisconsin – Madison. He is an expert on workplace practices and innovations in Human Resource Management. His areas of expertise are Human Resources policies and practices, downsizing and workforce reduction, labor relations and public policies and Human Resource Management.
9:45am-10:30am - BE BOLD 2: A strategy for excellence in workforce development
BE BOLD 2 includes a parallel statewide strategic planning and public outreach effort dedicated to building on its research findings and recommendations. A comprehensive study on workforce development and training was conducted in the summer and fall of 2012 by ManpowerGroup. The study coincided with a series of statewide campus briefings that elicited input from stakeholders in business, government and education. Following the study, three 2012 Wisconsin Economic Summits were held at various locations around the state. These summits will culminate with the creation of a set of strategic workforce development and training recommendations that will be shared with officials and opinion leaders statewide and will likely be used in the development of meaningful workforce public policy.
Presenter: James B Wood
Bio: Mr. James B. Wood is president of Wood Communications Group (WCG), a national public relations and market research firm specializing in strategic planning, issue management and governmental affairs.
Mr. Wood's career spans both the public and private sector. His public career included appointments as Executive Assistant to Governor Patrick J. Lucey, Deputy Secretary of the Wisconsin Department of Administration, and founder and first president of a private "think tank" dedicated to the research and analysis of cutting-edge public policy issues. Between 1965 and 1982, Mr. Wood participated in more than 30 political campaigns, many of which he managed. Since 1982, Mr. Wood has used his strategic communications skills to assist corporate, association and governmental leaders in interacting effectively with the ever-changing arenas of media and public opinion. Mr. Wood is a recognized authority on the development and implementation of public policy, and has had significant experience in facilitation and mediation.
Mr. Wood holds a bachelor's degree and a master's degree from the University of Wisconsin–Milwaukee and a doctorate from Duke University, where he wrote his dissertation on early Sino-American relations. He has taught at Purdue University, the University of Wisconsin–Milwaukee and Carroll College, where he also served as chairman of the History Department.
10:30-10:45am – Short Break
10:45am-11:30am – Representative Amy Loudenbeck - Topic TBD
Presenter: Representative Amy Loudenbeck
Bio:
State Representative Loudenbeck was first elected to the Wisconsin State Assembly in November, 2010. She was re-elected to serve a second term in November, 2012. Representative Loudenbeck represents the 31st Assembly District which includes eastern Rock and western Walworth Counties.
Representative Loudenbeck currently serves as the Chair of the Assembly Committee on Workforce Development and Vice-Chair of the Committee on Children and Families. She also serves on the committees of Environment and Forestry, International Trade and Commerce, State and Federal Relations, and Joint Legislative Council.

11:30am-12:15pm – Senator Thomas Tiffany - Topic TBD
Presenter: Senator Thomas Tiffany
Bio:Born Wabasha, MN, December 30, 1957; married; 3 children. Graduate Elmwood H.S. 1976; B.S. Agricultural economics UW-River Falls 1980. Owner of excursion boat company and dam tender. Member: Minocqua Chamber of Commerce; Tomahawk Chamber of Commerce; Rhinelander Chamber of Commerce; National Rifle Association; Tavern League of Wisconsin; Ruffed Grouse Society. Former member: Oneida Co. Economic Development Corporation; Wisconsin Restaurant Assn. (bd. of dir.). Town supervisor 2009-13.
Elected to Assembly 2010; elected to Senate 2012.
12:15pm-1:00pm - Lunch
1:00pm-1:45pm – Affordable Care Act Update
This session will contain a legislative update and implementation timeline for the Affordable Care Act. Attendees will learn how to develop a Health Care Reform Strategy. They will also learn how the Steering Committee for the Employers for Flexibility in Health Care (EFHC) makes an impact with legislative and regulatory solutions for key PPACA issues.
Presenter: Bobbi Honesty
Bio: Bobbie Honesty is the Director, Strategic Benefit Services for the ManpowerGroup of companies. She has worked for Manpower since 2004. Prior to joining Manpower, Bobbie was responsible for the benefit programs for several other large employers, including a large retailer, a national advertising company, a restaurant chain, and a major film studio. She has also had responsibility for HRIS, employee relations, workers compensation and training during the course of her career.
After the passage of the Patient Protection and Affordable Care Act ("PPACA"), Bobbie has worked closely with the American Staffing Association to evaluate the provisions which pose unique challenges to the staffing industry. She has met with the Treasury Department and the White House to discuss issues of concern. She is now a member of the Steering Committee for the Employers for Flexibility in Health Care ("EFHC"), a coalition of leading trade and businesses in the retail, restaurant, hospitality, construction, temporary staffing, and other service-related industries, as well as employer-sponsored plans insuring millions of American workers. The Coalition focuses on legislative and regulatory solutions for key PPACA issues.
1:45pm-2:30pm
– Current Topics for National Labor Relations Board
Rachel will be speaking on the NLRA, including providing a broad overview of the Act as well as relevant recent developments, such as Noel Canning and the constitutionality of the current Board's members as well as unlawful policies in employee handbooks under D.R. Horton and Banner Health.
Presenter: Rachel Centinario
Bio: Rachel Centinario is a Field Attorney with Region 30 – Milwaukee of the National Labor Relations Board. In addition to investigating R-cases and C-cases and conducting elections, Rachel has litigated trials as Lead Counsel on behalf of the Board, written decisions on behalf of the Regional Director in representation matters, and has successfully negotiated complicated settlements. Rachel graduated cum laude from the University of Wisconsin Law School, where she was both a competitor on and coach of UW Law's Wagner Labor Law Moot Court Team, and graduated with distinction and Phi Beta Kappa with a B.A. in Spanish and International Relations from UW-Madison.
2:30pm-2:45pm – Short Break
2:45pm-4:15pm
–
Keeping up with the Times and Lessons we should Learn
Presenter: Bob Gregg a partner and Chair of the Labor & Employment Law Practice Group at the Boardman & Clark Law Firm in Madison, Wisconsin
Overview: Review of the most significant employment legislation and law issues and a forecast of trends and hot topics to expect.
Recent laws and new regulations (proposed changes to Wisconsin Unemployment Compensation standards, new FMLA rules, and more)
Supreme Court: The single most important case
Significant cases on social networking, discrimination, privacy, personal liability, wages, FMLA and the "most unusual cases of the year"
Coming attractions and trends
Special Focus: Lessons of the past year. Every year key court cases are decided which reveal errors HR and managers could have avoided. This year has been no different from earlier years. Some cases involve poor decisions by managers which could also create personal liability and these risks might have been reduced if the involved supervisors and managers had only conferred with HR before they acted, and for that matter, if HR had, in certain instances, only sought advice before taking action. Some of the important court decisions which may be problematic in the future involve messing up a clear case for discharge; letting your vendors get you sued while they remain immune; mistakes made during electronic discovery; not to mention some of the dumbest errors of the year!
Presenter
: Bob Gregg, a partner and Chair of the Labor & Employment Law Practice Group at the Boardman & Clark Law Firm in Madison, Wisconsin, has been representing employers for over 30 years in a wide variety of litigation, including EEOC discrimination claims, wage and hour suits, FMLA, NLRA, equal pay, contract and Unemployment Compensation cases. He has designed the employment handbooks and effective workplace policies and procedures for numerous private and public employers.
Bob has conducted over 3,000 supervisory training programs throughout the United States. He is a member of the National Speakers Association, SHRM, and a national faculty member of the American Association for Affirmative Action Certification Institute and has been appointed to the Board of Directors of the Department of Defense Equal Opportunity Management Institute Foundation.
4:15pm-4:30pm - Closing