2023 WI SHRM
Student Conference
and Case Competition
Save the Date!
April 1, 2023
Moraine Park Technical College
Beaver Dam Campus
Beaver Dam, WI
 
Conference Information

Save the date and mark your calendar to join us for this year's WI SHRM Student Conference and Case Competition to be held at the Moraine Park Technical College in Beaver Dam, WI on April 1, 2023.

Over the course of an exciting day, there will be guest speakers and rounds of case competition oral presentations culminating in a final round and and prize awards!

The Case Competition involves teams of undergraduate or masters students from various colleges and universities from around the state compete in oral presentations. The case is created specifically for the SHRM Case Competition and can focus on any number of HR issues (i.e., Management Practices; Selection & Recruitment; Training & Development; Compensation & Benefits; Employee/Labor Relations; and Health, Safety & Security or a combination). 
There are many benefits to the SHRM Case Competition. The SHRM Case Competition offers the opportunity to bring professional HR professionals, students and student chapter advisors together in a meaningful way. The Case Competition is worthwhile and beneficial to Wisconsin professional members as well as the students. The professionals judging the cases get a fresh look at the knowledge, skills, and enthusiasm of the HR students that are getting ready to graduate. The students receive an opportunity to network with other students and showcase their knowledge to HR practitioners.

 
Start putting together your team and watch the WI SHRM website
and your inbox for more information and details coming soon!


Questions? Please contact:
Alexis Carter, College Relations Director | collegerelationsdirector@wishrm.org

Interested in volunteering at the event?  Click here!
Event Pricing

 

Event Venue

Student (Full-Time Undergrad)
Student Chapter Admin/Advisor
SHRM Member
Non-SHRM Chapter Member
 
$0
$0
$0
$0
 

Moraine Park Technical College
700 Gould Street
Beaver Dam, WI 53916





 
Contact Information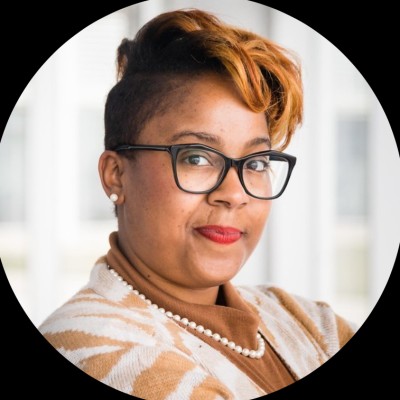 ---
Biography
Originally from Seattle, Washington, Alexis B. Carter has called Milwaukee home since 2001 following a relocation to the Midwest. Carter received her BA in Business and Management from Alverno College and her Master's Degree in Science and Management from Cardinal Strich University.

For the last 14 years, Carter has held positions focusing on the functions of Human Resources and Education (K-12 and Higher Ed). Carter's experience in executive-level recruitment, talent acquisition, and employee incentive programming has helped shift the organizational culture of a variety of organizations and promote change management. In K-12 and higher education settings, she has passionately served in the public, private and charter sectors, most recently serving for four years, as the Director of Admissions and Enrollment at St. Joan Antida High School, an all-girls school.

In 2019, Carter returned to her alma mater, Alverno College as an employee, to serve in the role of Assistant Director of Admissions for Undergraduate students. It has been a pleasure for Carter to be able to serve in all-girl educational space and promote college to prospective students and families.

Carter is currently studying to get her credentials to be a certified professional of Human Resources by taking the SHRM – CP exam in the summer of 2020. Carter served on the Executive Board of Directors at Highland Community Montessori School, is a current member of Milwaukee Metro Society for
Human Resource Management, is a member of the Diversity Equity & Inclusion Council at Alverno College, and helps combat homelessness as a member of the Salvation Army's millennial professional group: Echelon Milwaukee.

In her spare time, Carter enjoys watching Wisconsin sports (Go Bucks Go!), playing on her local kickball league, playing the violin, cooking, gardening and spending time traveling with her husband and eight-year-old son Che (like Hey but with a C).
Additional Information
Resources