Sponsored  by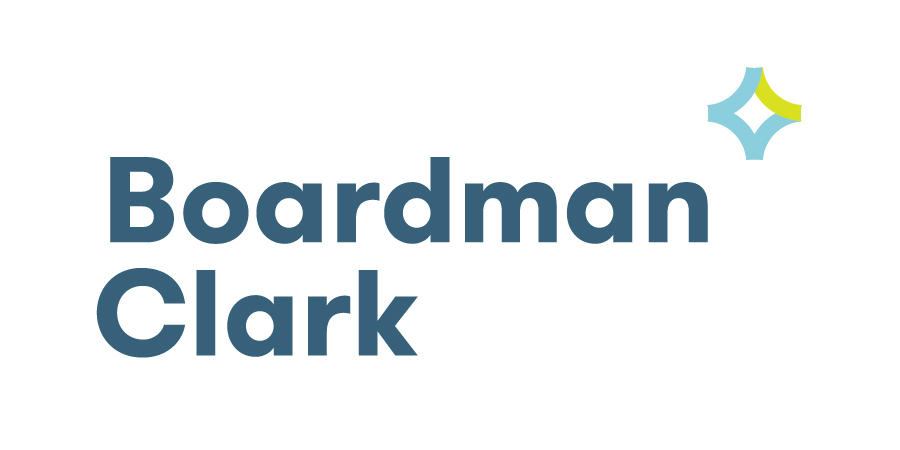 WI SHRM 2020 HRs Bright Vision: Virtual Legal Update
Presented by Boardman Clark LLP

Bob Gregg |  Jennifer Mirus  |  Brian Goodman 
Wednesday, October 14, 2020
1:00 – 4:30 p.m.
Registration:  $50 per person 
 
Although our vision was to bring the WI SHRM HR community together in October, we are pleased to announce that we are bringing the WI SHRM State Conference Annual Employment Law Program to you through a virtual offering.  Attendees always have a huge interest in our Employment Law Pre-conference program, so we are pleased to bring it to you in collaboration with our State Council Legislative Partner -  Boardman Clark LLP, and our Premier Sponsor - Anthem Blue Cross and Blue Shield.
  
The Annual Legal Update will give you 20/20 Vision on Employment Law.  It will include what you need to know so Employment Laws do not keep you up at night, the latest and greatest on the COVID-19 pandemic, and how to be proactive and sharpen your focus to improve your HR practices and avoid the Top HR pitfalls.  Do not miss this opportunity to learn what you need to know and earn your recertification credits! 

HR's vision for 2020 may not be as bright as we had hoped, however we look forward to a bright future!  All the best from your 2020 Conference Co-chairs Amy Doepke and Cindy Cerro.  Stay safe!
 
Start Your Registration Here
Certification Information

 
This event has been approved for 3.5 recertification credits by SHRM Certification.

Agenda


The Annual Employment Law Program - Do You Have 20/20 Vision on Employment Law?
Each year things change.  Do any of the issues seem blurry?  Do managers have a near-sighted focus?  This year major changes are occurring.  This year you need 20/20 employment vision.  This virtual program provides up-to-date information on key developments. 

Key takeaways:
Near Sighted – Close to home Wisconsin issues. 

Clear Focus – On federal regulations and cases, and the evolving compliance issues. 

Far Sighted – Trends and upcoming developments you should be preparing for, before they blindside you.  Get clear insight on this year and look into the future. 
---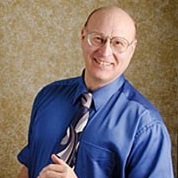 Do Employment Laws Keep You Awake at Night? Things You Need to Know So You Can Rest Easy – Bob Gregg

This update will provide information on hot topics, trends and recent developments in areas of importance for employers and provide the opportunity for questions and answers, including:
Supreme Court – Significant cases

Trends – Managing discord – policies which promote civility

Changing Standards – on harassment, joint employment, FMLA & work from home

Other significant employment law cases, including the dangers of furloughs and recall and the "most unusual cases of the year"

Best practices and practical guidance
Bob Gregg, Co-Chair of the Labor and Employment Law Practice Group at the Boardman Clark Law Firm in Madison, Wisconsin, has been representing employers for over 30 years in a wide variety of litigation, including discrimination claims, wage and hour suits, FMLA, ADA, equal pay, employment contract and Unemployment Compensation cases.  He has designed the employment handbooks and effective workplace policies and procedures for numerous private and public employers.  Bob's career has included canoe guide, carpenter, laborer, Army Sergeant, beer taster, social worker, educator, business owner, Equal Employment Opportunity officer, and employment relations attorney.  Bob has conducted over 3,000 supervisory training programs throughout the United States.  He is a member of the National Speakers Association, SHRM, and a national faculty member of the American Association for Access, Equity and Diversity, and serves on the Board of Directors of the Department of Defense Equal Opportunity Management Institute Foundation.  Bob is an honors graduate of West Virginia University Law School. 
---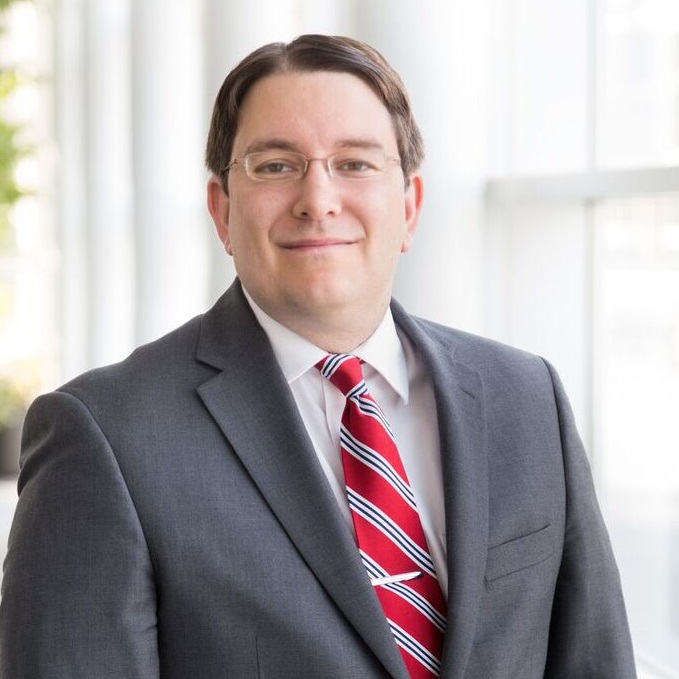 Recent Legal Developments and Important Considerations for Employers During the COVID-19 Pandemic – Brian Goodman

The pandemic stretches on and on but the resulting HR legal issues keep evolving and changing, and have become more complex and challenging for HR professionals.  This presentation will cover the following issues in a COVID-19 world:
 
The latest Developments on FFCRA Leave and other related laws

Managing Leaves of Absence and Accommodating Disabilities

Wage and Hour Issues

The Newest Unemployment Developments

And more…
Brian P. Goodman, is an attorney and a member of the labor and employment and school law practice groups of Boardman Clark LLP. Prior to attending law school, Mr. Goodman was a music teacher in Illinois and received his Master's degree in educational administration from Northern Illinois University. He uses his experience as an educator to assist employers and school districts on a wide range of legal issues and is a frequent presenter and writer on employment and education law matters. He graduated from the University of Wisconsin Law School, magna cum laude and was elected to the Order of the Coif. Mr. Goodman currently serves on the board of directors for the Greater Madison Area Society for Human Resource Management as the Director of Professional Development Summits.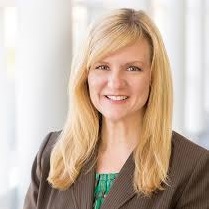 Sharpening our Focus on Top HR Blunders – Jennifer Mirus

As we have all been scrambling to send employees home, get employees back, keep employees safe and struggle through issues we never imagined, we may have lost sight of some fundamentals that keep our organizations out of HR legal trouble.  This program will address key blunders employers make and will provide some clear vision on tools, training, policies and real-life solutions you can take to improve your practices and avoid costly errors.

Whether it is wage and hour, ADA, FMLA, discipline and discharge or another area of concern, and whether you are new to HR or a seasoned pro, this program will help you sharpen your focus to identify:
Jennifer S. Mirus is a partner and Co-Chair of the Labor and Employment Law Practice Group at Boardman Clark LLP in Madison, Wisconsin.  Jennifer represents employers in all aspects of employment relations, including hiring, discipline and terminations, wage and hour issues, discrimination, ADA, FMLA, and harassment.  Jennifer also has extensive experience negotiating and drafting employment contracts, non-compete agreements, and employee handbooks.  Jennifer's experience also includes conducting workplace investigations and human resources and management trainings for clients of all sizes.  Jennifer is an honors graduate of the University of Wisconsin Law School.  
About Our Legislative Partner
The Boardman Clark Labor and Employment Law Group provides a full range of services for its employer clients.   Because of our size and state-wide presence, we have the knowledge, expertise, experience and capability to serve and meet our clients' needs, regardless of size, location or union status.
 
As employment counselors, we prefer to focus on helping our clients avoid problems before they develop, but we are also experienced litigators, skilled in the efficient and practical resolution of legal disputes once they arise.    
 
As legal counsel, we view our role  as becoming an integral part of your human relations team.   A central part of our delivery model is to maintain a personal approach and relationship with our clients, while at the same time delivering the highest level of services in the most efficient manner.
 
Our labor and employment services include:
Counsel regarding complex laws, including the Americans with Disabilities Act, and the Family Medical Leave Act, and wage and hour, discrimination, and harassment laws.

Representation in all types and phases of employment-related litigation.

Drafting and reviewing employment policies and handbooks, as well as key documents, including non-competition and employee agreements.

Workforce training in good management practices, hiring and firing, workplace sensitivity/anti-harassment issues, and workplace safety.

Counsel with respect to union organizing and issues and representation in union negotiations, arbitrations and unfair practice proceedings.

Counsel and representation in Workers Compensation and Unemployment Compensation matters.

Counsel and representation with respect to all matters involving employee benefits.
Cancellation Policy

All Cancellations must be in writing to wishrm@morgandata.com.  

A $15 administrative fee will be charged for conference cancellations received between the current date and October 1, 2020. Requests for refunds after October 1st will be denied unless there are extenuating circumstances which prevent an attendee from finding another person to attend the conference in their place.  An extenuating circumstance may include an unexpected death in the family or medical emergency.  Proof of the hardship will be required.  Changing workloads and/or staffing levels at your organization are not considered an extenuating circumstance for cancelling after the cut-off date.