2022 Day on the Hill
February 10, 2022
Premier Park Hotel
Madison, WI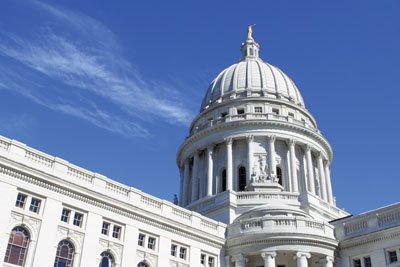 Become a Sponsor! CLICK HERE to download the Sponsorship Form (PDF).  
Conference Description
Join your SHRM colleagues from around the state at our 8th Annual WI SHRM Day on the Hill event on Thursday, February 10, 2022! Our Day on the Hill event will provide you with a day of education, legal updates, advocacy, and networking opportunities with your HR colleagues and legislators.

We are planning for legal updates from our WI SHRM Legal Partner, Boardman Clark, LLP, and other Wisconsin area professionals who are also well-versed on a National level as well, a presentation regarding the Accommodate in Place Initiative.

 
Cancellation Policy:
All cancellations must be in writing to: 
wishrm@morgandata.com
A $40 administrative fee will be charged for conference cancellations received
before
or on
 January 31, 2022.  Requests for refunds
 after
 January 31st will be denied unless there are extenuating circumstances which prevent an attendee from finding another person to attend the conference in their place.  An extenuating circumstance may include an unexpected death in the family or medical emergency.  Proof of the hardship will be required.  Changing work loads and/or staffing levels will not be considered valid reasons. These requests will be reviewed by members of the WI SHRM Executive Council, Day on the Hill Chair and the Conference Liaison Director on a case-by-case basis.
SHRM Activity Credits:  5.25
Additional ways to earn Credit: 
›› Writing an HR-related letter or making a call to Congress/state legislature = 1 PDC per year
›› Participating in the SHRM Advocacy Team (A-Team) = 3 PDCs per year
›› Participating in Capitol Hill visits = 3 PDCs per year
›› Becoming an HR advocacy captain = 5 PDCs per year

Click here for more information!

 
Location/Hotel Accommodations
Park Hotel - Downtown Madison
22 South Carroll Street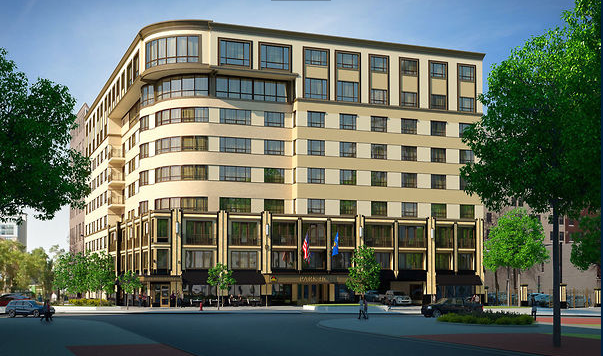 Madison, Wisconsin 53703

For Reservations, Call: (608) 285-8000
Reservation Code: WI SHRM Legislative Day on the Hill 2022
Online Booking Link:  Click here
Nightly Rate:
Traditional Room:  $139.00 plus tax
Deluxe Room:  $159.00 plus tax
Suite:  $189.00 plus tax
Room Block Deadline: January 19, 2022 
Hotel Cancellation Policy: Must be made 24 hours prior to the day of arrival



Conference at a Glance
Wednesday, February 9, 2022: Networking Reception
Time
Description
5:00 PM - 7:00 PM
Networking Reception - Top of the Park | Park Hotel
Appetizers and Refreshments



Thursday, February 10, 2022: Conference Day
Time
Description
7:00 - 7:50 AM
Registration / Continental Breakfast / Networking
7:50 - 8:00 AM
Welcome & Opening Announcements
Erinn Stromberg, WI SHRM Legislative Director
8:00 - 9:30 AM

What's New at the ERD?




Presenter:  Jesus J Villa, Administrator, Equal Rights Division, WI Department of Workforce Development

9:30 - 9:45 AM

Break

9:45 - 11:15 AM

Nothing Stays the Same




Presenter:  Bob Gregg, Attorney with Boardman Clark LLP and Wisconsin State Council SHRM Legislative Partner

11:15 - 11:30 AM

Under the Capitol Dome: A Quick Overview of Wisconsin State Government


Presenter:  Erinn Stromberg, WI SHRM Legislative Director
11:30 - 12:30 PM
Lunch / Networking
12:30 - 1:45 PM

Employment Law Trends




Presenter:  Farrah N.W. Rifelj, Partner with Michael Best

1:45 - 2:30 PM
Overview of WI SHRM Diversity Survey Initiative


Presenter:  Matt Glowacki, WI SHRM Diversity, Inclusion, Workflex Director

2:30 - 2:45 PM
Break and walk to the Capitol
2:45 - 3:00 PM
Group Photo
3:00 - 4:00 PM
Individual Legislative Meetings / Tour of the Capitol
Attendees will have an opportunity to engage their State Legislators in pre-scheduled discussion allowing for there to be open dialogue about who WI SHRM is, what we represent and the opportunity for Legislators to better understand how a future relationship with us will benefit them when workforce planning and employment related legislation is presented.

A tour of the capitol is available for those not meeting with Legislators.
 
Note: Conference agenda may change without prior notice.
Featured Presenters


Featured Presenter,
Bob Gregg

Bob Gregg | Boardman Clark

About the Program: New court decisions, expansive Executive Orders, a flood of resignations, but a drought in applicants!  Things change!  And some of the old issues continue to take on new life.  This is a time of confusion, and increased liability.  Things have always changed!  It is HR's role to stay on top of the trends and new developments! 
 

Supreme Court

Good employees are hard to find – The Hiring Crisis - What has it meant for our standard way of doing business; and for our standards?  

The Growth in Joint Employment Liability

Major changes in No Competes and Confidentiality Agreements – are you ready?

Strangest cases of the year



About the Speaker: Bob Gregg, Co-Chair of the Labor and Employment Law Practice Group at the Boardman & Clark Law Firm in Madison, Wisconsin, has been representing employers for over 30 years in all areas of employment law, including discrimination claims, wage and hour suits, FMLA, ADA, equal pay, employment contract and Unemployment Compensation cases.  He has designed the employment handbooks and effective workplace policies and procedures for numerous private and public employers.  Bob's career has included canoe guide, carpenter, laborer, Army Sergeant, professional beer taster, social worker, educator, business owner, Equal Employment Opportunity officer, and employment relations attorney.  Bob has conducted over 3,000 management training programs throughout the United States.  He is a member of the National Speakers Association, SHRM, and a national faculty member of the American Association for Access, Equity and Diversity, and served on the Board of Directors of the Department of Defense Equal Opportunity Management Institute Foundation. 
---

Featured Presenter,
Jesus J. Villa
Jesus J. Villa | WI Department of Workforce Development



About the Program:  

Administrator Jesús Villa will update on the questions and complaints coming before the ERD in 2022. He will also share how the ERD has adapted to current work realities while increasing access to ERD services. Finally, Jesús will share the latest resources available to HR professionals, workers, and advocates to help navigate legal rights and responsibilities.

About the Speaker:  

Jesús José Villa, JD,

serves as Administrator of the Wisconsin Department of Workforce Development's Equal Rights Division (ERD). The ERD enforces over 40 different laws, including laws pertaining to fair employment, fair housing, family and medical leave, child labor, and wage and hour protections. Under Jesús' leadership, the ERD expanded access to services by developing the online complaint and virtual hearing and mediation processes. The ERD has also expanded outreach and digital resources to better help employers navigate their responsibilities and empower workers to exercise their rights. Jesús leads department initiatives on diversity, equity, and inclusion (DEI), employee engagement, and the Partners in Giving charitable giving campaign. Jesús currently serves on the Governor's Task Force on Employee Misclassification.





Prior to his current role, Jesús practiced management-side labor and employment law for ten years before working for Northwestern Mutual as the Equal Employment Opportunities Officer and Assistant Director of Employee Relations. In those roles, he was instrumental in founding the company's Employee Resource Groups, trained and counseled front-line managers and executive officers on a variety of issues related to workplace management and diversity, and managed a variety of workplace change initiatives. He holds a B.A. in sociology from Princeton University, and an M.A. in public policy studies and a J.D. from Duke University. He lives in Wauwatosa, Wis., with his wife and kids, where he volunteers in the community, performs as a singer-songwriter, and hikes and camps in Wisconsin's many state parks.



Featured Presenter,
Farrah N.W. Rifelj

Farrah N.W. Rifelj | Michael Best & Friedrich



About the Program

:

Farrah N.W. Rifelj, Partner with Michael Best & Friedrich will update attendees on employment law trends, federal and state mandates, national legislation, what is on congress' list, various statutes, non-discrimination, diversity, pay equity and a COVID catch-all.



About the Speaker:  Farrah Rifelj serves Michael Best in two capacities: as partner in the Labor and Employment Relations Practice Group and as a member of the Management Committee. Her practice focuses on employment counseling and employment litigation, with a particular emphasis on discrimination, noncompetition, and Federal Contract Compliance Programs (OFCCP).



Ever mindful of the best outcome for her clients, Farrah has successfully litigated discrimination, contract, family and medical leave, wage and hour, noncompetition and trade secret, and dealership issues in both state and federal courts. She also acts as a persuasive advocate before various administrative agencies.



Farrah is a 2015 recipient of InBusiness magazine's "40 Under 40 Award." She is a regular speaker at industry seminars and has written numerous articles on employment-related topics.
---



Featured Presenter,
Matt Glowacki

Matt Glowacki | Wisconsin SHRM



About the Program:  In the aftermath of the pandemic, estimates are predicting the majority of employees will be experiencing challenges resulting from the impacts of apparent and non-apparent disabilities including mental illness concerns.  Anxiety, Depression, Trauma, PTSD, Covid Long-Haulers, other diagnosed and non-diagnosed ailments, and many variations of physical disabilities are covered under the Americans with Disabilities Act (ADA).  The law requires HR practitioners to develop legally defendable workplace accommodations for their team members. Matt will outline and explain how The "Accommodate in Place Initiative" is designed to facilitate conversations between employees experiencing hardship at work and their HR representatives. The final portion of the event will be the introduction of the "Accommodate in Place Initiative Climate Survey" that we are asking the members to complete it and return back to WI SHRM.  

Beneficial Findings:

The survey instrument will give us a better understanding of the current levels of disability, inclusion, and accommodation in Wisconsin's workforce. 

It will help us understand what mechanisms are working to support our people who are facing mental health challenges. 

Our survey will provide the knowledge to help understand what kind of culturally specific modifications work best to assist different intersectional groups. 

 

About the Speaker:  In his professional career as a speaker and advocate, Matt has delivered his messages to over a million people at hundreds of regional and national conventions along with two sitting presidents of the United States. 

Matt was a member of the US Paralympic Sitting Volleyball Team for eight years.  While playing matches in 26 countries, he competed in the 2000 Paralympic Games in Sydney, Australia, and in the World Championships in Cairo, Egypt in 2002.

In 2017, he published his first book Able-Bodied Like Me.  Reviewed by Kirkus as a "Perceptive discussion of disability and bias."

Matt Glowacki was born in Janesville, Wisconsin.