2021 WIsconsin
Student Conference
and HR Games Competition - Virtual
March 10 & 11,  2021
Virtual via Zoom
Postponed | New dates to be announced
Conference Information

Join us for this year's WI SHRM Student Conference and HR Games Competition being held virtually on Wednesday, March 10 and Thursday, March 11 with check in beginning at 5:00 PM.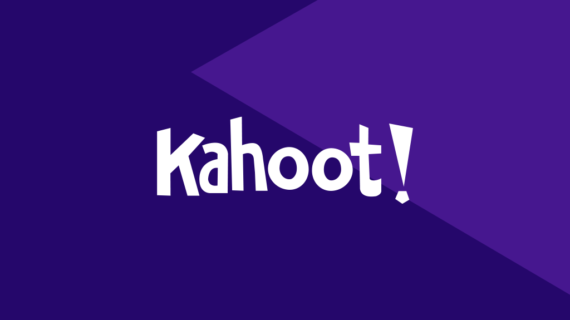 This year's HR Games Competition will be run so that we host two sessions of the games, giving participants more opportunity to claim the top prizes! We will have six winners, by awarding the Top 3 winners for both Wednesday night and Thursday night of the event.  The game platform will be Kahoot! so all competition will be individually-based!  You may play on your smart phone - just go to your App Store and download (Free!) or play online on your computer or tablet at Kahoot.it.

The top three individual winners will be able to select a gift card of their choice: 
First place - $500 gift card
Second place - $350 gift card
Third place - $200 gift card
EVENING ONE - Wednesday, March 10

We will open up the 2021 WI SHRM Student Conference with a welcome and get into our Kahoot style HR Games Competition. Be prepared to answer multiple choice questions. You get points for being correct as well as how fast you answer, so be ready!

We will then share with you all some mindfulness techniques through the practice of Laughter Yoga, hosted by Emily McDoniels of Soul Shine Yoga LLC.

We will close our first night of the 2021 WI SHRM Student Conference and HR Games competition with an open forum discussion amongst HR professionals so that you can ask questions about networking, job search and best practices in this virtual world.
 
EVENING TWO - Thursday, March 11

The second evening of the 2021 WI SHRM Student Conference, we will have Neil Ihde serve as our keynote speaker. Neil will support us on establishing good workplace habits that will for sure help you navigate this experience.

We will then hop back into our HR Games competition where once again, we will award prizes to the Top 3 winners! Individual winners will be able to select a gift card of their choice: 
First place - $500 gift card
Second place - $350 gift card
Third place - $200 gift card
When registering, please select from one of the follow registration options:
Student Conference and HR Games Participant:

Individuals may compete in a Kahoot competition in HR-related categories. .

Student Conference Only:

For those students who want to attend the conference, but will not be competing in the Kahoot Competition.    Attendees may log in to watch the competition.  

Chapter Advisor:

Chapter Advisors will register using this option.

Conference Volunteers:

Professional chapter members who will be performing in a volunteer role will register using this option. This year, conference volunteers will help to facilitate the networking discussion on evening one. 

Speakers:

Guest speakers register here.
Questions? Please contact: 
Terleen Cheslock, College Relations Director  |   cheslock@fvtc.edu
or
Alexis Carter, College Relations Director Elect | alexis.carter@alverno.edu
Event Pricing

 
 
SHRM Member
Student (Full-Time Undergrad)
Non-SHRM Chapter Member
Speaker
$0
$0
$0
$0
 

 





Conference at a Glance*
Wednesday, March 10, 2021
*Schedule subject to change. Tentative schedule shown below.
Time
Event
5:00 - 5:10 pm
Participant Check-In
5:10 - 5:15 pm
Welcome
5:15 - 5:20 pm
HR Games Overview
5:20 - 6:05 pm
HR Games:  Kahoot!

6:05 - 6:10 pm

Kahoot Awards

6:10 - 6:20 pm

Break

6:20 - 6:35 pm

Networking Time
6:35 - 7:15 pm


Emily McDoniels - Laughter Yoga

About the Program:
Join Certified Laughter Yoga Leader Emily McDoniels for a Laughter Yoga session that will provide a powerful energy boost! Laughter Yoga is a global phenomenon developed in 1995 by Indian physician, Dr. Madan Kataria combining laughter exercises with deep breathing. With intentional laughter we exhale more carbon dioxide and increase oxygen to every cell of the body improving body efficiency. Dr. Williams Fry of Stanford University found that laughing 200 times burns as many calories as rowing intensely for 10 minutes!  Laughter Yoga is an effective tool proven to reduce workplace stress and easily connect people with each other. This connection enhances communication skills and motivational skills increasing client base and customer joy. Please have a glass of water nearby as we will be laughing heartily! Also, please be prepared to have your computer camera on, eye contact is important for connection during a Laughter Yoga session.

About the Speaker:
CEO, 500+ RYT, Certified Laughter Yoga Leader and Reiki Practitioner at Soulshine Yoga, Emily McDoniels, M.Ed. is an Adjunct Professor for University of Wisconsin River Falls and understands the vital importance of self-care and utilizing the tools of breath and movement to heal ourselves and expand our light into the community. With 15 years elementary to post-secondary teaching and coaching experience, Emily's teaching philosophy is rooted in ABAR (Anti-Biased, Anti-Racist) work. With 8 years experience as a 500+ Registered Yoga Teacher (RYT) Emily studied yoga in Costa Rica and Italy and has taught workshops at international yoga festivals. Emily's passion is extending yoga into the community and partnering with local organizations to offer yoga in community gardens, art museums, school playgrounds, yoga/meditation for healthcare providers and a variety of corporate wellness retreats. During Soulshine Yoga classes Emily connects with each participant to guide you through gentle movements and breathing exercises to tap into the electric energy of our ancestors that runs through our veins and within our spirit. Participants leave classes feeling nourished and empowered. Soulshine Yoga studio is located in Wauwatosa, Wisconsin. Due to COVID 19 all classes are currently offered virtually. Discover more about Soulshine Yoga:

www.soulshineyoga.org

7:15 - 7:45 pm

Breakout Rooms | Network with HR Professionals
 -Q & A on Job Hunting for new grads

7:45 - 8:00 pm

Evening Wrap-Up
Thursday, March 11, 2021
Time

Event

5:00 - 5:05 pm

Welcome and Wednesday Recap

5:05 - 6:20 pm


 

Keynote Speaker | Neil Ihde - Setting the Stage for Healthy Conflict

About the program:


It is a fact that if you combine people, a common environment, and enough time there will be conflict. It is not a possibility, but an inevitability.  And how we handle conflict will go a long way in determining your personal and professional effectiveness.  Your respect, reputation, and overall likability hangs on how you handle those tense, uncomfortable moments.  We often times feel ill-prepared to handle disagreements, arguments, and differences of opinions.  We may let our emotions get the best of us and say and do things we regret later.  To handle conflict well, you need to build up a repertoire of responses that allow you to respond differently from your natural instincts.  In this presentation, we will explore perspectives on conflict, learn how to identify and harness our emotions in stressful situations, explore how to increase our emotional intelligence, and identify communication and behavioral techniques to handle conflict with others in a productive manner.



About the speaker:  
Neil Ihde (Ee-dee) is a speaker, lecturer, consultant and founder of Life IQ where he motivates groups and individuals to work, play, relate and live intelligently. He has worked with numerous managers, directors, corporate leaders, and teams to improve their personal and professional effectiveness. Neil has worked with over 25 Fortune 500 companies including AT&T, Discover Card, Domino's, Transamerica, GE among others. Neil has also consulted internationally with clients from a dozen countries. He is a TEDx speaker and his Life IQ YouTube channel recently eclipsed a half-million views. Neil's academic background includes a B.A. in Psychology, a B.A. in Sociology, and a MA in Counseling.  Neil and his wife Deb have two children and live in Appleton, Wisconsin.

6:25 - 6:45 pm

HR Games:  Kahoot!

6:45 - 7:00 pm

HR Games Awards and Wrap-up
Contact Information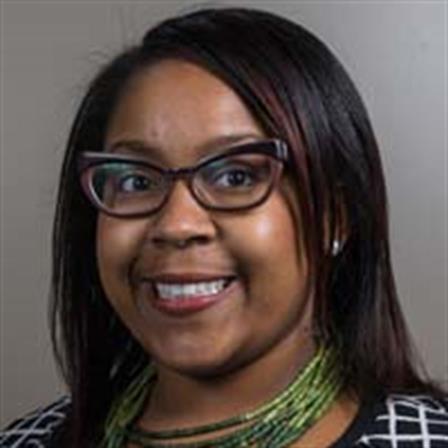 ---
Biography
Originally from Seattle, Washington, Alexis B. Carter has called Milwaukee home since 2001 following a relocation to the Midwest. Carter received her BA in Business and Management from Alverno College and her Master's Degree in Science and Management from Cardinal Strich University.

For the last 14 years, Carter has held positions focusing on the functions of Human Resources and Education (K-12 and Higher Ed). Carter's experience in executive-level recruitment, talent acquisition, and employee incentive programming has helped shift the organizational culture of a variety of organizations and promote change management. In K-12 and higher education settings, she has passionately served in the public, private and charter sectors, most recently serving for four years, as the Director of Admissions and Enrollment at St. Joan Antida High School, an all-girls school.

In 2019, Carter returned to her alma mater, Alverno College as an employee, to serve in the role of Assistant Director of Admissions for Undergraduate students. It has been a pleasure for Carter to be able to serve in all-girl educational space and promote college to prospective students and families.

Carter is currently studying to get her credentials to be a certified professional of Human Resources by taking the SHRM – CP exam in the summer of 2020. Carter served on the Executive Board of Directors at Highland Community Montessori School, is a current member of Milwaukee Metro Society for
Human Resource Management, is a member of the Diversity Equity & Inclusion Council at Alverno College, and helps combat homelessness as a member of the Salvation Army's millennial professional group: Echelon Milwaukee.

In her spare time, Carter enjoys watching Wisconsin sports (Go Bucks Go!), playing on her local kickball league, playing the violin, cooking, gardening and spending time traveling with her husband and eight-year-old son Che (like Hey but with a C).
Additional Information
Resources