WI SHRM 2020 Leadership Conference
August 4, 5 & 6, 2020
Virtual Conference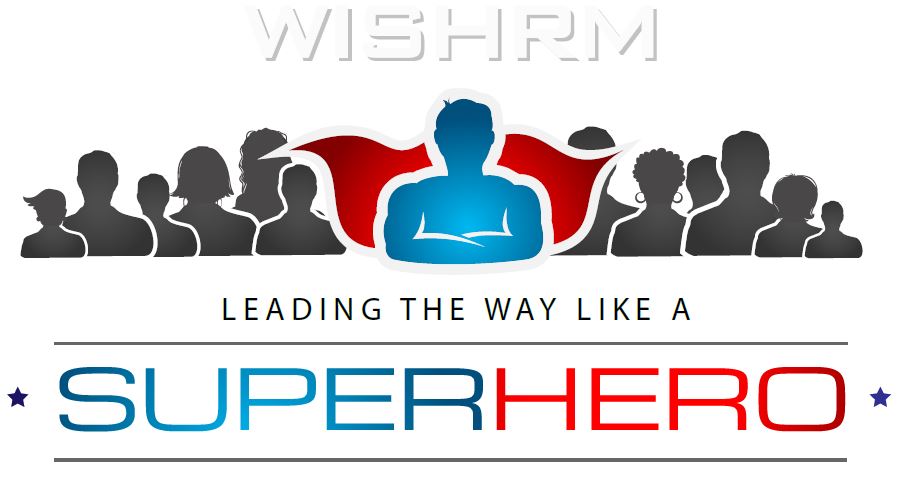 Sponsorship opportunities are available - contact Janine Diana for more information.
Conference Description
Our current environment has challenged us all to think differently and explore new approaches for educational delivery. In this spirit, we will be hosting the 2020 Leadership Conference in a virtual environment!

In superhero-fashion, the Leadership Conference committee has essembled two great Keynote speakers and session breakouts for this event. This virtual conference took place in two-hour blocks over three days.  To view each day's Zoom recording, click the links below: 
Tuesday, August 4th - Session 1
Wednesday, August 5th - Session 2
Thursday, August 6th - Session 3
  
Our goal continues to provide volunteer leader development and information sharing for our chapter leaders and volunteers and this new format will allow for more chapter leaders to participate.  Thank you for your patience and understanding as we try something new!
 
You may choose to attend any combination of days or all three - most importantly, this year's conference will be totally free of charge!  Please note each day is a separate registration!

As always, we are here to help and provide an outlet for you to ask questions or request assistance in providing answers to those difficult HR questions. Please visit our website for contact information of the entire WI SHRM team. We are here to serve and support you.
 
Recertification Information
SHRM Recertification Credit:
4.15 PDC's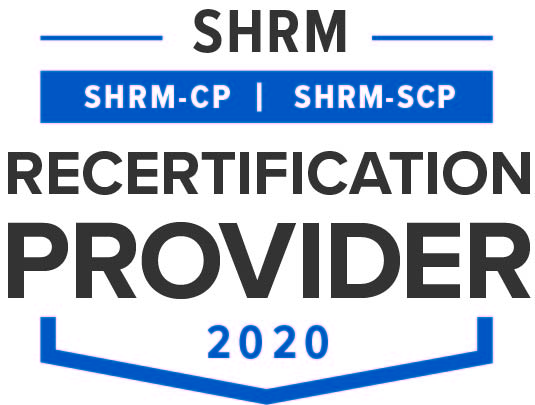 Tuesday, August 4, 2020

Click here to register for Tuesday's session

8:00 am - 8:15 am

 

Opening Welcome and Introductions




Rachael Brady, Leadership Director and John Komosa, State Director

   

8:15 am - 9:15 am


 
Opening Keynote
Jessica Rector - Fire Up, Heroes, So You Don't Burnout:  How to Prevent, Break Through, and Extinguish HR Burnout (and the Power of Resiliency)

Burnout and stress are like wildfires - spreading quickly and affecting everything in their path.  HR heroes are the hub of the organization often times with increased stress and pressure and expectations to do more with less.  With 79% of the workforce burned out and even more stressed out, it's the perfect time to stop the spread.  The World Health Organization recognizes burnout as a workplace syndrome, but burnout isn't just for the workplace anymore.  With having to juggle more things and in different ways, HR burnout and stress are at an all-time high, reducing performance, health and morale.  In this powerful presentation, Jessica gets you fired up by sharing the role resiliency plays to prevent and extinguish burnout, pinpointing your contributing factors to overwhelm, and showing you how to handle stress to improve focus, performance and team dynamic.

Participants will:

Examine Jessica's Burnout and Stress Success Formula to locate how they affect your work and life

Apply proven burnout strategies to enhance time management, focus, and team eangagement

Identify and pinpoint your biggest "burnout moments" to prevent future stress and overwhelm to improve your health, mind and team

Bio:  Jessica's mission is simple: Transform Lives. As the top mind wellness and burnout expert, Jessica Rector, MBA is the authority on tackling your inner game and turning it into outer success and positive action! As a TV talk show host and former award winning #1 sales performer at a Fortune 100 company, Jessica uses her company's research to help organizations, leaders, and teams to fire up their thinking and extinguish burnout. Jessica has three college degrees, including an MBA and has written ten books. As a #1 best-selling author, she has shared the stage with Michelle Obama and worked with clients such as #2 "Best Company to work for," NBCUniversal, and the Dallas Mavericks and has been seen on ABC, NBC, CBS, and FOX for creating change. When she's not traveling around the world for work, Jessica spends her time being a single parent and learning about the exciting world of Transformers, so she can carry on real conversations with her seven-year-old son, Blaise, who is a #1 best-seller author and the youngest published author in the United States.
9:15 am - 9:20 am
Virtual Break
9:20 am - 9:50 am
Roundtable Breakouts

Government Affairs/Legislative
Programming
College Relations
Workforce Readiness/Community Outreach
Membership
Social Media/Communications/Marketing
Workflex/Diversity
Sponsorship/ Foundation
Succession Planning
Financial/Admin Services
Professional Development/Certification

9:50 am - 10:00 am
SHRM Initiatives | Closing
 
*Times and content subject to change without notice.
Wednesday, August 5, 2020

Click here to register for Wednesday's session

8:00 am - 8:15 am

Welcome and Day One Recap
8:15 am - 8:30 am

Legislative Updates


Jeff Palkowski, MHRM, SHRM-SCP, PHR, Government Affairs Director





Jeff will recap the latest the happenings in the state and national legislatures, and upcoming advocacy initiatives.

8:30 am - 9:00 am.

Panel Discussion:
Leading the Way like a Superhero: Board Succession for Volunteer Leaders
Moderator:  Janine Diana, Conference Liaison Director

    

Panelists:  Sheree Yates, Choua Yang, Kellie Dunn-Pogemann

9:00 am - 9:05 am

Virtual Break

9:05 am - 9:35 am

Roundtable Breakouts

Government Affairs/Legislative
Programming
College Relations
Workforce Readiness/Community Outreach
Membership
Social Media/Communications/Marketing
Workflex/Diversity
Sponsorship/ Foundation
Succession Planning
Financial/Admin Services
Professional Development/Certification

9:35 am - 10:00 am

Chapter Leader Highlights | Certifications | Closing
 
*Times and content subject to change without notice.
Thursday, August 6, 2020

Click here to register for Thursday's session 

3:00 pm - 3:15 pm

Welcome and Day Two Recap
3:15 pm - 4:00 pm
Leader Breakouts:
Leading the Way Like a Superhero: Leadership Development

New Leader: Less than 1 year
Existing Leader:  Current Leader
Exiting Leader:  Term ending within one year

4:00 pm - 4:05 pm

Virtual Break
4:05 pm - 4:50 pm
 
Closing Keynote
Annie Meehan - 

H-Helper | E-Encourager | R-Real Relationships | O-Open To Honest Struggles and Emotion





To be a hero - what does it mean to be a hero?  HR directors and leaders are the people that allow people to feel like they are valued, seen and, especially, heard.  

In a time when our world can feel so stressful and overwhelming. It's hard to concentrate, it's hard to focus, it's hard to think about our jobs when life feels out of balance. Confusion and fear can stop us from bringing our best selves to work. HR can be the Hero in supporting all of us and we process thought to bring change, hope and a renewed spirit back to our workplaces. How do you remember to be a hero?  To be a mentor?  To be a coach?  To be a leader?  To be an influencer for good?  Or, in my words as I think of heroes, to be a light to be that person that one life feels:  overwhelming and dark and complicated shows you wisdom, light, compassion and caring; understanding for our own stories that were valued and that we matter. I will share how to be the exception by using the Pineapple Principles:

Stand up - See People

Wear a Crown - Value People

Be Sweet on the inside - Spread kindness

When we move from Judgement to Wonder - Statement to Question - We learn to honor all our stories, our differences and our struggles.





You cannot spell Hero without HR!



Bio:  Annie Meehan is committed to transforming achievement 
from good to great by teaching people to rewrite their 
excuses into successful accomplishments.  Speaking internationally as an expert on living an Exceptional life, she will motivate, inspire, and activate your audience to remove the road blocks that stand in the way.  Your audiences walk out with a "WOW" factor that includes practical tools to immediately impact their lives both professionally and personally.

4:50 pm - 5:00 pm

Committee Recognition | Foundation Impact | Wrap Up

5:00 pm

 

Virtual Happy Hour
*Times and content subject to change without notice.
---

Foundation Fundraising Events
Gift Card Pull Information
During this year's virtual conference, to replace our normal Wine Cork pull we will be conducting a "Gift card pull."  Donate $20.00 to the SHRM Foundation, pull a number from the virtual list, and get the gift card that matches your number.  Gift card values vary.  
Online Auction Information
We invite you to also participate in the virtual Silent Auction.  Bidding will start July 31st and wrap up at 12 Noon on Thursday, August 6th.  Winners of the silent auction bids will be announced during the final session of the virtual conference on August 6th.
Networking, Happy Hour and Trivia!
The Virtual Happy Hour and Networking will start at the conclusion the conference tomorrow!  If you will be in a position to – kick off your shoes, grab your favorite libation, some munchies and get your HR Trivia hats on!

We will be playing on a platform called Kahoot!  If you have used it before – GREAT!  If not, you can go to the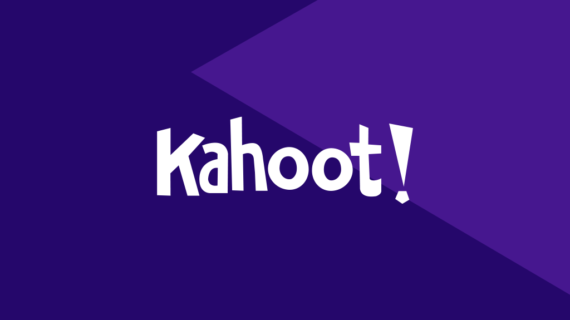 Apple App Store for iPhone or Google Play for Android and download the free app.  Create your free account and get ready!  For those that would prefer to play on the computer, go to the Kahoot website 
www.kahoot.com
and click on Sign Up in the upper right hand corner.  When you have created your account, the web address to get ready to play is kahoot.it.

It will ask for a PIN number to enter the game and that will be provided tomorrow afternoon!
Thank you to our Sponsor!









Insurance is complicated, we know.  So if you're looking for simple terms and straightforward answers about health insurance from someone who gets it, you're in the right place.






 
Contact: Christy Engel, Local Marketing Director
Email: christy.engel@anthem.com

Anthem Blue Cross and Blue Shield
N17W24340 Riverwood Drive
Waukesha, WI 53188

Phone: (262) 523-4708
Website: www.anthem.com