Wisconsin Society for Human Resource Management (WI SHRM)
October 14–16, 2015
Kalahari Resort and Convention Center
1300 Kalahari Drive, Wisconsin Dells, WI
-2015 State Conference Keynote Speakers
9:00 – 10:15 a.m.
"Getting the C-Suite's Attention"

Thursday's Keynote Sponsored by Ogletree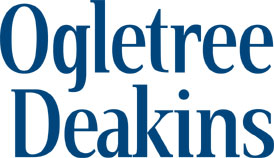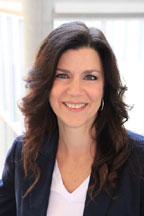 HR has an amazing story to tell
, but often struggles to articulate how they contribute to the overall success of an organization. Getting the C-Suites attention will uncover seven high-impact areas where HR adds significant value to the organization's strategic plan. You can expect to learn:
1) How to take a long-term, "big picture" approach to HR by developing and aligning the human resource strategic plan with the organization's strategic plan.
2) Solve business problems through the effective use of people strategies and develop and utilize business metrics to measure the achievement of the organization's strategic goals and objectives.
3) Become an active and effective business leader who can directly impact major business initiatives by establishing strategic relationships with key individuals in the organization to influence organizational decision-making.
Jennifer is President of Unbridled Talent LLC, a consulting and advisory firm providing services to clients in the areas of leadership, executive communication skills and talent strategy. A popular speaker who has spoken at over 175 industry-related conferences and events (including 3 separate SHRM Annual Mega-Sessions to popular acclaim), Jennifer has provided workshops and training for leadership, human resources and talent acquisition teams at a variety of organizations – including Fortune 100 clients.
Organizations hire Jennifer McClure to inspire their leaders and equip them to take action in order to increase their impact, grow their influence and accelerate results. Audiences leave better informed, entertained and inspired to take action after a keynote, workshop or training class in which Jennifer shares a blend of "how-to", best practices and strategic discussion. With leadership and executive management experience at both small and Fortune 500 companies. Jennifer has in-the-trenches experience and executive presence that instantly earns the respect and attention of even the most seasoned business leaders. Follow Jennifer on Twitter
here
Friday, October 16, 2015 – Jon Petz, CSP
12:15 – 1:30 p.m.
"Because No One Remembers Boring"



Friday's Keynote Sponsored by Anthem Blue Cross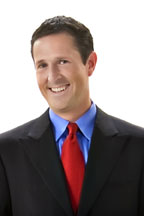 "It's Showtime . . . And Life is NOT a dress rehearsal"
Life is a stage
and we all have a finite time in which our curtains will be open. It's what you do with your time in the spotlight and how you make a difference in your personal and professional life that counts.
High performance speaker, top selling author and performer, Jon Petz, will have WI SHRM attendees delving into your current thought and business processes and learning how to create SHOWTIME moments that are memorable. Re-engaging the passion and pride that each of you represent in your companies and how you can engage your employee base to do the same.
Together, we will:
· Grasp the importance of MAKING things happen, not watching them happen
· Identify and create "Showtime" moments to empower high performing organizations.
· Reinforce the significance and impact that one generalist, payroll manager, HR professional or employee can have at any moment
We'll never have more time than we do right now. How will you lead when that HR spotlight shines?
For fifteen years, Jon has been delivering fascinating, fast-paced and funny presentations around the world. Drawing on his diverse experience as a corporate executive, social experimenter and professional comedy magician his expertise is engagement and empowerment for high performing teams and individuals. This pertinent content is delivered masterfully with the energy and entertainment that is uniquely and unequivocally Jon Petz.
Jon is the founder of
Bore No More
™, an idea lab for increasing personal and employee engagement. He is the author of three books, two of which reaching National Best Selling lists;
Boring Meetings Suck (2011) & Significance . . . In Simple Moments (2014).
The USA Today, Wall Street Journal, CNBC, ABC News, Success Magazine and many other media outlets have covered the success of Jon Petz as an author, thought leader and engagement expert. American Business Journals named him a top 40 business professionals under the age of 40. As a comedy magician, he's appeared on NBC, CBS, FOX, Food Network and has opened for groups from the American Idol Tour to Rascal Flatts.