Upcoming Events
October 13th - 15th, 2021
Kalahari Resorts
Wisconsin Dells, Wisconsin

View Conference Details
 
August 5 & 6, 2021
Ingleside Hotel
Pewaukee, Wisconsin

Registration Is Open
 
February 10, 2022
Premier Park Hotel

Registration Is Closed
March 10 & 11, 2021 - Postponed
Zoom! Virtual Event
 
Registration Is Closed
September 9-12, 2021
Las Vegas, NV
Calendar of Events
Welcome Message
The Wisconsin State Council's mission is to share expertise and facilitate thought leadership to advanced human capital practices across Wisconsin.
With a goal of developing professionals and serving the HR profession, the Wisconsin State Council is a communication link between the chapters, council leaders and national.

Council Roster



Calendar of Events

Communications Calendar



  Local Chapter Programming



COVID-19 Resources
 
Callie Zipple Scholarship Announcement
Callie Zipple was a determined and talented young woman who had a passion for life and a drive to make the world a better place.  She modeled an ideal SHRM volunteer giving of her time and talents at the chapter, and state leader.  Her dedication as a volunteer was clear as she readily introduced new ideas and worked with SHRM colleagues to support the HR community.  Click here to continue reading.

2021 Enterprising Leadership Grant Applications Open
More information here!  Applications are due November 12th!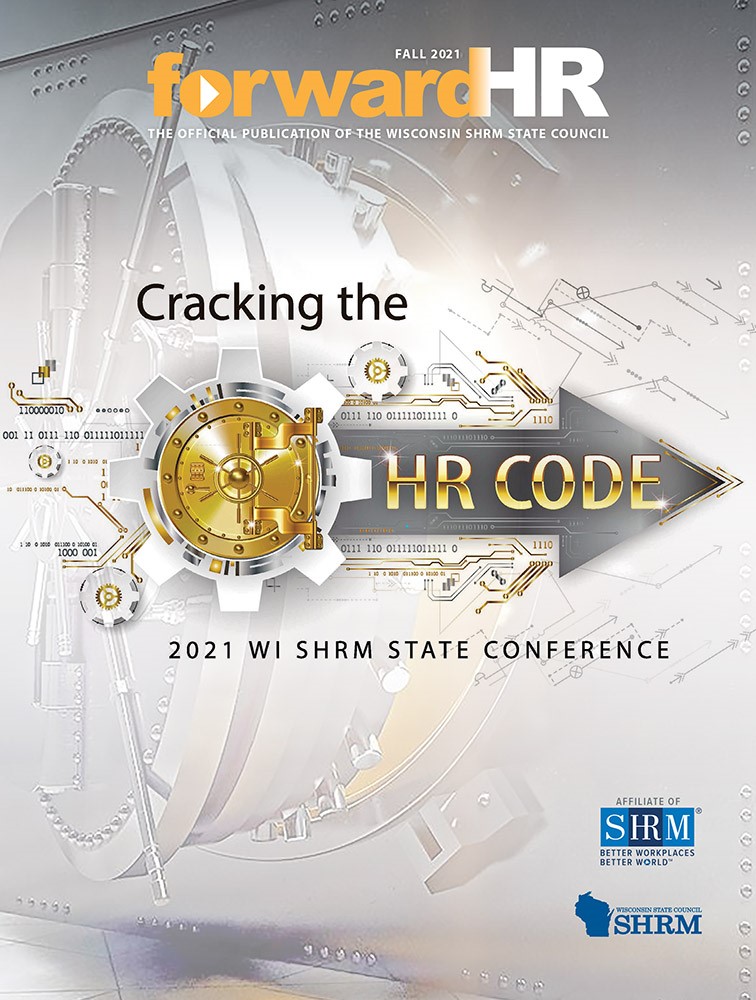 forwardHR
The official publication of the Wisconsin SHRM State Council. Each issue includes resources dedicated to professional development.
Latest Digital Edition