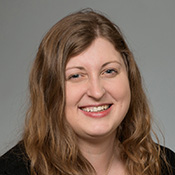 Jessica Barnier, MBA, PHR, SHRM-CP
Foundation Director

UW-Eau Claire
105 Garfield Avenue
Eau Claire, WI 54701
Ph:
715.836.5843
Em:
barniejm@uwec.edu


Term began: 1/1/2018
Bio:
Jessica Barnier has been working as a human resources professional since 2012. She worked at the University of Wisconsin-Eau Claire as an undergraduate student and then transferred to the University of Wisconsin-Madison to finish her undergraduate degrees in French and Psychology. She then returned to UW-Eau Claire to get a Masters of Business Administration (MBA). Jessica currently works for UW-Eau Claire Continuing Education, where she provides HR leadership and support for Continuing Education and the Blugold Central Division.

Jessica has been a SHRM member since 2010 and a CVSHRM member since 2013. She is PHR and SHRM-CP certified. She started working with national SHRM as a Market Research Panel Member. She then started volunteering with CVSHRM by working on the planning and teaching committees for "PREP to Hire", a program for job-seeking professionals that focuses on how to make the best impression to get their next position. In 2014, she began her first position in the CVSHRM leadership progression as the Vice President of Programming, where she planned programs on various HR topics, including HR legal updates, professional growth and opportunity, change management, accountability, conflict management, and employee motivation. In 2015, Jessica became President of CVSHRM and with other volunteer leaders, increased CVSHRM membership (qualified for Membership Super Star status), increased social media presence, and won the Platinum award for engaging our members through multiple initiatives. Last year, she held the role of Past President, where she advised the Board of Directors and assisted with the smooth operation of the chapter.

Jessica is currently the Director of Core Leadership for CVSHRM, where she oversees the areas of workforce readiness, college relations with the student SHRM chapters, the SHRM Foundation, and diversity. Since the time she started volunteering in CVSHRM, she has been actively involved in the HR mentor program, where CVSHRM collaborates with the local student SHRM Chapters. She continues to mentor and coach new HR leaders today.

Jessica is running for the Northwest District Director position because she sees great potential in local SHRM chapters and the partnerships between local, state and national SHRM. She also sees this position as essential to the success of the local chapters. When she was CVSHRM Chapter President, she worked with the current District Director, Sonya Ganther, and was able to focus the chapter on important initiatives, due to the guidance that Sonya gave. She wants to give back to the WISHRM council and the local chapters to provide the guidance given to her when she was leading a local SHRM chapter, as well as help volunteer leaders get the most out of their SHRM experience.


---
Additional Information
---