Contact Information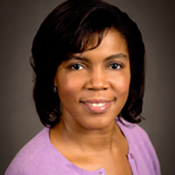 Daphne Ursu, SHRM-CP, PHR
WI SHRM State Programming Director
5800 Seventh Ave
Kenosha, WI 53140
Em: dursu@ucclocalmedia.com
---
Biography
Daphne Ursu, SHRM-CP, PHR, has more than 20 years of human resources experience and is highly skilled in employee relations, training, recruitment, vendor management, safety and wellness. Ursu worked as the Human Resources Manager for the Kenosha News for 10 years and is now the Corporate Human Resources Manager for United Communications Corporation, parent company of Kenosha News.

She provides human resources consultation to five divisions to include three newspapers and two television stations. She is responsible for analysis, creation and maintenance of policies and procedures, coaching and counseling staff as well as benefits administration and vendor management.

Ursu has been a member of the Society for Human Resources Management and the local Racine and Kenosha area chapter since 2008. She serves as president of the local chapter and is secretary for the Kenosha Literacy Council.

Ursu is a lifelong resident of Racine, WI and holds a Bachelor of Arts degree from UW-Parkside. She's an avid reader and fan of Wisconsin sports.
---
Additional Information
The Director of Programming is responsible for keeping chapter progamming a high priority for the State Council and for providing a 'go to' resource for chapter programming issues.
Resources