Leadership Gut Check
Leadership Gut Check
Dan Loichinger | Loichinger Advantage LLC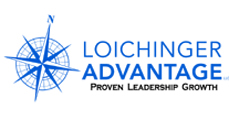 Accepting a management role in your company is a thrill, however, building a successful leader is a lot of work. Likewise, filling a management vacancy is one may be a great feeling of satisfaction for the HR executive, but if youíve offered it to a person with the right technical and professional skills, and didnít clarify or probe for leadership, itís time for a gut check.
Are you ready to answer the following questions?
One or more of the work associates come to you a few months later asking for a transfer or new manager because of the manager is screaming at them out of frustration on a regular basis. What will you do now?
The executive over the department is receiving complaints, and isnít happy with the lack of results. She pulls you in her office and asks whatís going on and what youíre doing about it.
Finally, the manager comes to you in the midst of chaos and tells you they donít want the job anymore. Itís too much stress, too much conflict, and they donít think itís worth the modest increase. They ask if they can go back to their old job.
Have you experienced these or any similar repercussions when elevating a great employee into management? What about managers moving into executive roles? I have seen far too many organization still promoting great technical staff and sales staff into management positions, without due diligence.
The reality is that management and leadership roles at each level are different than the job people demonstrated as individual contributors. They take different skills and outlooks. Donít count on training and development to help with growth, but start with the right selection process.
Dan Loichinger is an executive coach for Loichinger Advantage LLC, and Chair of executive peer roundtables for TEC, a Vistage Company. In addition, the firm was named to the 2016 In Business Executive Choice Awards, as a finalist in the Management Training Company category.
www.loichingeradvantage.com
www.vistage.com