Stop Shooting Yourself in the Foot
Avoid These Common Mistakes on Your Next Coaching Project
Dan Loichinger, Loichinger Advantage LLC
---
At this stage of my career I have the luxury of working with the leaders and businesses that are interested in obtaining results, and working together in a way that leads to proven leadership growth.
Iím also confident enough to tell you that I have made many mistakes over the years, and am happy to engage in dialogue with clients on the best path forward for their unique needs. My journey was part of the process, and Iím sure each of you has had your own learning journey.
That being said let me help you drastically improve your results on your next executive coaching project by steering you away from some of the mistakes Iíve made and seen over the years.
We know what we need, so I will skip the assessment and discovery work of the coach.
This is a common perception of some clients, whether they are asking for coaching or leadership development. The first mistake is that one person has all the information needed to inform the coach of the range and depth of needs for the leader. Leaders work in an organization ecosystem, which is complex and ever changing. The full picture never rests with one person.
Next, you might be assuming that the value an executive coach provides is within the coaching sessions, when in fact, we also are focused on building shared agreement, a sense of ownership and commitment for the changes, and transferring the ability to continue their learning into the future.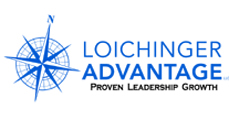 We should be able to make the change with a series of 3 - 5 coaching sessions.
Anyone seeking a coach for their leader or leader should come into the project with a clear set of criteria, including what you get for the investment. That being said, I often ask prospects what they are expecting to have happen. Whether it is building new skills, preparing an executive for their next role, it often centers on behavioral change or skill enhancement. If that is the case, you will not be successful by limited the coaching to 3 Ė 5 sessions. Behavioral change and growth are hard work.
The best opportunity to leverage an outside coach is when a key leader is struggling.
I have worked with clients to help struggling leaders, and if thatís the case, there are a number of issues that need to be clarified. It may work, but coaches are often brought in too late. Additionally, do not ever ask an executive coach to come in because you want an external expert to validate the situation before you fire someone.
Leadership and executive coaching works best as a proactive, development experience that not only provides the leader direction, support and resources, but also experiences that will foster leadership growth and development.
When selecting a coach, the most important criteria is accreditation.
Donít get me wrong, ICF (International Coach Federation) accreditation establishes standards and develops coaches who can deliver to those standards. Iím all for that. That being said I believe I can deliver a similar, if not superior result through my proprietary LEADERCoach
+
process.
I wonder what some organizations hope to accomplish if they hire a newly minted coach who recently retired or switched gears with their career.
I am happy to guarantee that if my proprietary process is used, Iíll guarantee proven leadership growth at the level you are asking for. I am able to make that promise because I have been coaching leaders and executives for 20+ years, have deep experiences in validated assessments, strategic planning and organizational development. Finally, my previous experience leading corporate training and consulting units for multiple organizations provides the ability to see the project through the eyes of my client.
The only investment I need to make is the services of the executive coach.
Donít focus exclusively on the investment youíll make for an executive coach, because there will be other investments as well. There will most likely be investments for assessments, other leadership development solutions, and of course, the investment of time by the partners and executives who are working to guide and support the leader being coached.
These are simply a few of the mistakes I can help you understand and avoid. You may have others, and Iíd certainly love to hear back from you on those youíd avoid the next time around (
dan@loichingeradvantage.com
).
Donít think that executive or leadership coaching is the most expensive solution. Doing nothing, or simply sending your entire leadership population through a good training program is by far, much more expensive.
My year of sponsorship has come to a close. Iíve enjoyed the opportunity to share and interact with you on the topic of executive coaching. I hope that you learned from this, and will consider coaching as a targeted and effective solution for the executives and emerging leaders in your company.
---
Dan Loichinger is an executive coach for Loichinger Advantage LLC, and Chair of executive peer roundtables for TEC, a Vistage Company. In addition, we were honored to be named to the 2016 In Business Executive Choice Awards, as a finalist in the Management Training Company category.
www.loichingeradvantage.com
www.vistage.com