How do you grow your people and grow your company?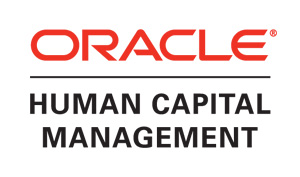 Begin by understanding what people want from work today and develop a way to get from individual development to organization success. For years, we have been surveying the workforce on career development issues and trying to discover what is most important. Over the last several years we have learned that people are looking for (Bev Kaye, 2012, 2014; Stroko and Adamsen, 2016):
More career opportunity
Flexibility
"I want someone to care about me as a person—mentor me—coach me—listen to me
"I want to work in a place that lives their values—where people are authentic"
"I want the opportunity to grow and develop"
"I want to do meaningful work that contributes to community and society"
Job challenges and more job satisfaction
Help me grow in the job I have now and develop me for my next role
Help me increase my general employability
Pay me fairly
Building the kind of culture that supports individual development and organization growth takes commitment, time, resources, effort, and investment over time—this is not a once and done kind of thing. Because everyone in your organization experiences your talent management processes, investing in a talent infrastructure and technology that can help deliver great employee experiences and support your culture direction is a basic building block…..but, how do you get this done, every day? What I mean by that is, how do you make sure you have a culture that really gives people what they want from work?
Enter in this very cool idea (Pro-Habits) I learned about when researching the market for a book I am currently writing (The Chemistry of High Performance, 2017)—I should say this idea found me, rather than the other way around. I was able to connect with Adam Fridman, entrepreneur, author, Inc. Magazine contributor, start-up guru, and he told me about Pro-Habits. I was more than intrigued so I took a deeper look, and I was excited, impressed, and immediately saw the possibility of what he and his team were creating.
First, Pro-habits is based in Positive Psychology—focusing on individual commitment and growth to drive organization success. You can think of it this way:
Positive Experience/Emotion + Engagement + Meaning + Relationships + Accomplishment = Job/Life Satisfaction and Effectiveness
Now you are probably thinking…"all that sounds great…but how do you actually do it?" Here is where the magic comes in—you work on culture, development, growing your people EVERYDAY through the support of Pro-Habits. Supported by social and mobile tools, people work on developing and living successful habits. As a leader, you have a dashboard with a view to what your team is working on and you have great information so you can support them in personal growth and their collective success. We already know that having a positive focus on the individual and making feedback specific to the person—i.e. "here's how you made a difference," has big business benefits:
The results of positivity are 25% better performance scores; 31% Higher productivity; 37% Higher Sales; 23% Lower Stress (Michele Gielen, 2016). Pro-Habits helps you deliver on a culture promise essential to attracting and retaining great talent in today's highly competitive talent market. That promise
is
that development is 51%
Us,
the organization, and 49%
You
—our team, our tribe, our people. So, by providing the tools and coaching, each person has an opportunity to carve their unique development path, contribute to team success, and drive great results for the company. If you are interested in how Pro-Habits works you can go to prohabits.com to take a look.
Culture is living a people promise every day. It is supporting people's personal aspirations and goals and making it easy for everyone to do their best work and significantly contribute to your organization.
Pamela Stroko
Vice-President HCM Transformation, Oracle
June 1, 2017