Executive Coaching & Development | Loichinger Advantage LLC
Forward HR | December, 2016
Beyond the Spirit of Thanks
---
Iím thankful for the opportunities I have, in work and in life. I have the privilege of focusing on work I love, clients I can admire, and family that is doing so so well. Who am I kidding! Our kids are doing far better than I was at their age, making much better decisions than I was, and living a better life.
This is the season of thanks and blessings. I find myself not only being thankful, and communicating that thankfulness when I am with the people that make my life better. Whether clients, roundtable members or chamber staff, they all deserve to know.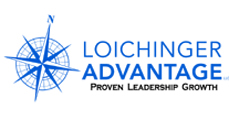 Van Nutt, executive director for the Middleton Chamber of Commerce, sent a year-end video to chamber members today. I appreciate the talents and connection that he and his entire staff bring to me, and the energetic group of 200+ members that show up for breakfast once a month. I replied back to Van and the staff because I wanted to tell them how much their efforts have helped my firm and the endowment we are growing in the area.
So, the spirit of thanks is a great starting place, but the action of telling and communicating your thanks completes the true meaning of thankfulness. We do things throughout the holidays to show others how thankful we are. Do we do it enough? Do we tell others how much we appreciate their efforts after the holiday commercials have gone away? Hmmmm.
Employees and leaders follow through and contribute to the broader cause every day. Do we share our thankfulness? Do we specifically explain what it meant to us, and how it made the project, the team or the result so much better? Do we tell them why it was important to us and to the overall effort?
Not everyone earns these words of thanks. I agree. We canít catch everything they do. I agree. My boss didnít do it much for me. I agree. But, I now realize that these are excuses that keep me from doing the right thing. The vast majority of people around us are doing their best, rising to the occasion, contributing with their efforts.
So, as we move through and past the holidays, notice the good, notice the effort, and notice the contribution put forward by so many. Then tell them how much it meant to you and why. Keep it up. Lead the effort. Move beyond the spirit, to the action of leadership.
And yes. Thank you for reading these monthly articles. I appreciate the thoughts and questions you pose for me on this day. It means that while some of you are reading what I have to say, others are actually thinking about the message.
No theories today. Just passing on what has worked exceptionally well for me today and in many other occasions throughout the year.
Happy Holidays to you, your family, your team, and those you care most about.
Dan Loichinger is the founder and president of Loichinger Advantage LLC. The Madison-based firm delivers proprietary executive coaching, leadership assessments and executive roundtables for owners and executives of growing Wisconsin companies. Clients value their ability to increase their leadership effectiveness, improve their insight, accelerate change, and increase their competitive advantage. Together with our clients, we deliver proven leadership growth!