Communication that Drives Results
By Traci Scherck, MPA, SPHR, SHRM-SCP
What comes to mind when you think about communication?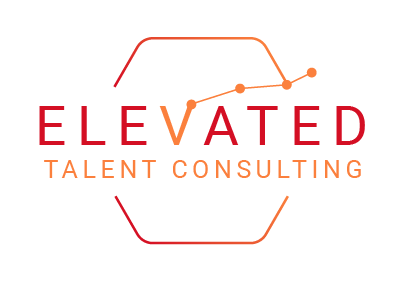 Is it how we talk to others?
Does it change depending on who you are communicating with?
Communication is imparting or exchanging information or news with others. According to a Harvard Business Review Article, a survey conducted online by Harris Poll showed that 69% of the managers said that they're often uncomfortable communicating with employees. Communication is one of the most important parts of relating to others. This is especially true with work relationships.
It can become overwhelming and even frustrating when you are trying to communicate with someone, and they do not understand what you are communicating. How can you fix this so that communication in your organization is a two-way street where all parties understand?
As leaders, we can all improve our communication and our ability to empower our team through narrative leadership.  This is where your communication becomes transparent with the end-user. An easy way to do this is by utilizing communication filters. These filters benefit the manager/leader as they empower their staff to make decisions and think through the steps of a process as opposed to being told what to do.  Communication filters are a benefit for the staff as they are given a front-row seat to the decision-making process and asked to participate in how those decisions are made.
Below are common filters that allow staff to up-level and managers to lead instead of managing in situations where it is appropriate.
Problem-solving filter – this is used when there is a problem or an issue that the individual needs help solving
Decision filter – this is when you have a question or are confused about how to do something. It often seems easier to just ask someone, however, but utilizing this filter empowers the person to come up with the decision and then bring it to their manager
Delegation filter – this is used when projects or tasks need to be delegated to others to help ensure timely completion of a project, etc.
Clarifying Question (Cake) filter – this is used when you have questions about a task, project, or assignment and need more information or clarification
Let's look at an example of an email that would follow a delegation filter that I would send to a team member.
Hi June,


Can you create the Standard Operating Procedure for the recruitment process we implemented with The Amazing Company?  (What needs to get done.) We want to ensure that the client we are working with has a step-by-step process, with screenshots, of how to recruit and ensure that all steps are completed consistently. This needs to be completed by Friday.
Thanks,
Traci
June may have some questions before she gets started and would use the clarifying filter to ask her questions so that she has all of the information she needs to complete the project on time.
Hi Traci,
I have the following question on writing the Standard Operating Procedure for The Amazing Company:
Where do we want this created? (Question) I believe that we will want it created in Sweet Process with all of our other SOPs. (The employees answer to the question)
Thank you,
June
Then Traci responds answering the question that June asked.
Hi June,


Yes, please create the SOP in Sweet Process and send it to me on Friday so that I can review it before we send it to the client.
Thanks,
Traci
Once we have created communication tools in our teams, we then need to ensure that we are providing clarity in the work to be done that helps everyone perform at a higher level. As a manager when you are providing clarity you are communicating with your team members in the way they need to be communicated with so that they have everything they need to be successful.
Communication plays an integral part in our lives, and it is important to remember that we bring our own experiences and pictures of what is being communicated to the table. This affects how we may interpret what is being communicated. This brings us to the key in communication, which is to know those that you are communicating with and ensure that you are communicating in the way that they need. When communicating we need to ensure that we are being transparent and creating trust with our teams and this allows us to create a culture of mutual respect.
By creating a culture of mutual respect and trust we make it easier to have those difficult conversations with each other. According to a recent SHRM article, when having those difficult conversations, it is important to have them in person, because intentional communication is 55% nonverbal, 38% tone, and 7% the words we use. It is also important that when we are having those difficult conversations, we are open and listen to what the other person is saying.
When you have clarity in your communication you can help to drive your business results. Check out our podcast on this topic here.