Message from your State Director
As I take a moment for reflection, I'm so pleased with all we have accomplished this year; Day on the Hill, Student HR Conference and HR Games, Strategic Planning Day, Leadership Conference and our very successful State Conference. We worked hard, but we found time to have fun and connect with one another.
If this message sounds familiar, it is. One of our strengths as an organization is the consistency of our deliverables and another is the commitment, heart and hard work of our volunteer leaders. Once again, I'm pleased to acknowledge and thank all those that contributed to our success on the Council and Chapter levels for your efforts that made these accomplishments possible. A special thank you to the following outgoing Directors: Elise Rommes, Tony Renning, Tanya Hubanks, Jessica Barnier, Daphne Ursu, Doug Hamm and Ryan Derber whose recent passing saddens us all.
"Volunteers do not necessarily have the time; they just have the heart."
— Elizabeth Andrew
It has been a sincere pleasure serving as your State Director. I look forward to the continued progress of our profession.
Wishing you and your family a Merry Christmas and the happiest of holiday seasons.

Sincerely,
Joanne Krueger, SHRM-CP, PHR
2018 State Director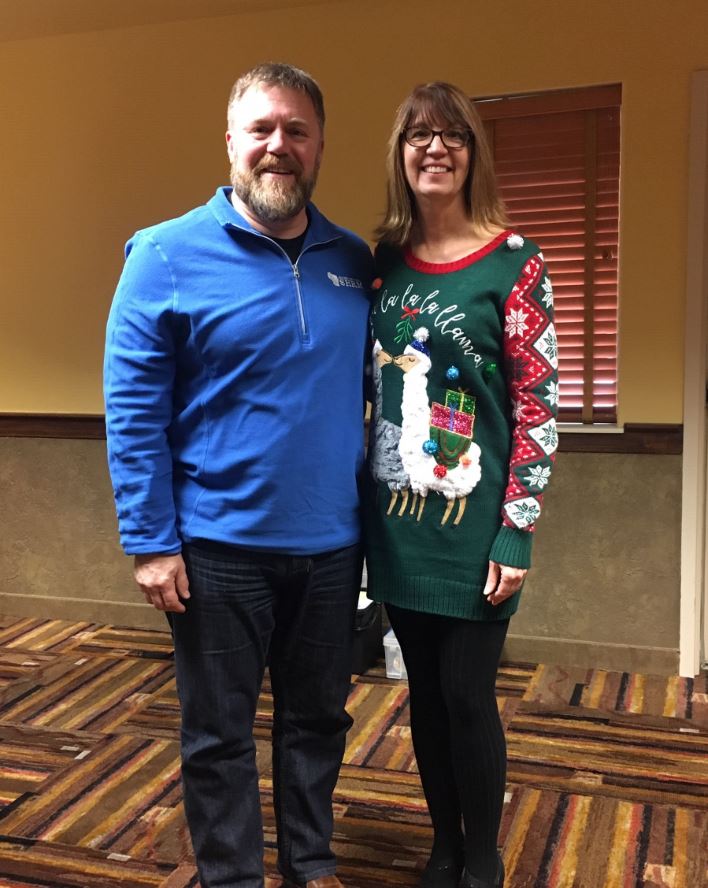 John Komosa, 2019 State Director
Joanne Krueger, 2018 State Director