December 2015 State Director Message
During this time of the year, it is important to pause and be thankful for the wonderful contributions our volunteers and partners have made throughout the year. Thank you so much to all the State Council and Chapters leaders, state conference co-committee volunteers, and our partners that support us. Your support, hard work, and dedication have made 2015 a VERY successful year. In particular, I'd like to recognize our Council and Conference Committee leaders that are transitioning out of their roles this year:
Chris Berg, Treasurer
Matt Nechodom, College Relations Director
Teresa Dew, Social Media Director
Bob Fieck, Legislative Director
Mark Goldstein, Government Affairs Director
Laura Biehn, Foundation Director
Deb Schultz, Programming Director
Debbie Fedel, Leadership Director
Amy Collett, State Conference Committee Co-Chair
Amy Utzig, State Conference Committee Co-Chair
Thank you all for your commitment to WI SHRM!
In addition, I'm happy to introduce our new Council leaders and state conference committee co-chairs:
John Komosa, Treasurer
Jackie Peterson, Leadership Director
Ashly Woosypiti, College Relations Director
Callie Zipple, Social Media Director
Elise Rommes, Legislative Director
Tony Renning, Government Affairs Director
Chris Berg, Foundation Director
Kellie Dunn-Poggeman, State Conference Committee Co-Chair
Matt Bucher, State Conference Committee Co-Chair
The State Council is still seeking a Director of Programming – please consider volunteering at the Council level. For more information about the position visit:
www.wishrm.org/volunteer
.
Again, thanks so much to all of you for your contributions throughout 2015 – you've made a difference and a lasting impact on the Human Resource Management profession. Best wishes for a happy and healthy holiday season.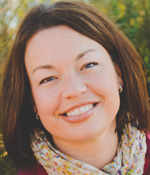 Katie Walk, SHRM-SCP, SPHR
WI SHRM State Director 2015-2016