The Treasurer Elect assists in directing the financial affairs of the State Council.
Position Description:
The Treasurer Electís primary responsibility is to shadow the Treasurer for 6-12 months and become familiar with all responsibilities. This position is also responsible for assisting the State Director and other Council members with various special projects. This position requires attention to financial data on a monthly basis. It is the expectation that this position attends Council Meetings and participates on the conference calls. The Treasurer Elect is invited to participate on the State Leadership Conference and State Conference monthly conference calls. The time commitment is greater during a month where there is a conference i.e. Legislative (two conferences), State Leadership Conference, State Conference. Because this position will participate in the annual budgeting process and the State Conference has a complex budget (takes place in October), the fourth quarter requires continual monitoring and prompt responses.
Responsible To:

Treasurer

Responsibilities:
Attend all State Council meetings, actively participating in Council matters.
Assist with the preparation, interpretation and disseminating of periodic financial status reports for approval by the State Council.
Participate on the Strategic Budget Planning Initiative.
Assist with the preparation of the annual budget of revenue.
Assist and observe financial transactions and budgeting activities as carried out by the association management company.
Code and approve all expenses and sign checks.
Participate on the State Conference Committee with budgeting and income/expense monitoring.
Work closely with the State Councilís administrator.
Perform other duties as assigned by State Director.
Requirements:
SHRM membership in good standing required.

Understanding of income and expense accounts, budgets and financial documents.

SHRM certification preferred.
Term:
Serves a six-month term beginning the first day of July and ending the last day of December. In January will move into the Treasurer position.
Contact Information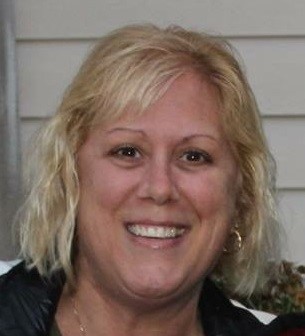 Connie Bitter, PHR, SHRM-CP
Sargento Foods Inc.
One Persnickety Place
Plymouth, WI 53073
Ph: 920-893-8484
Em:
Connie.Bitter@sargento.com
---
Bio:

Connie J. Bitter, PHR, SHRM-CP is the Sr. Manager - Benefits at Sargento Foods Inc. She oversees the Benefits area which focuses on Health & Wellbeing, Healthcare Management and Retirement. She earned her Professional Human Resources (PHR) certificate in May 2001 and her Society of Human Resources Certified Professional (SHRM-CP) in 2015.

Connie has been involved with the Wisconsin Society of Human Resources Managers (SHRM). Past Board positions held include President, Secretary/Treasurer and Program Chair of the Sheboygan Area Chapter. In past years, she has served on the State Conference committee, holding several different Chairs during 2010, 2011 and 2012.

Currently Connie has joined the Board of Directors of Mental Health America, located in Sheboygan County.

She received a Bachelor of Arts from Lakeland College in May 1996, with majors in Business and Accounting. She will finish her Masters of Science from Marian University in May 2018, with a major in Organizational Leadership.


---
Additional Information