Put job candidates at ease to learn their true worth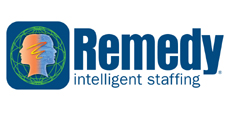 Interviewing styles and strategies come into play at an essential part in the talent search. Once you get candidates into an interview setting, you're relatively comfortable with their qualifications. Now, you have to find out the answers to critical questions, such as what kind of role they'll play in the workplace and whether their style will mesh with the practices in place in your office.
Speaking to someone face to face is one of the clearest ways to learn about that individual, but only if you approach the situation with the right mixture of style and substance. While it would be inaccurate to say there's one best way to run a job interview, there are a few valuable practices that can put you on the right path.
The value of comfort
Should you be welcoming to your interviewees or surprise them with questions that will draw spontaneous responses? According to Forbes contributor Mark Murphy,
common wisdom about job applicants
states people reveal their true selves when they are nervous and pressured, facing tough questions from multiple interviewers or put in direct competition with other candidates. Murphy, on the other hand recommends leaning away from these high-pressure tactics, as they may give you insufficient information about jobseekers.
Murphy specified that when people are off their game, they withdraw and become more reserved. Instead of being less likely to give pre-planned or rehearsed answers, a nervous applicant might be more inclined to stick to the script. In these cases, efforts to create novel situations backfire, and you end up not learning much about the candidate.
Furthermore, being intentionally difficult may make potential employees like you and your organization less. Murphy noted that when you find a truly great candidate, you'll have to convince that individual to join your company. If you've just given a person a hard time, with unexpected twists in the interview or intentionally tricky and demanding questions, it can be hard to convince the applicant to join your team.
Learning about soft skills
Surprise tactics or intentionally confounding prompts aren't ideal ways to attract talent. Within this kinder, gentler interview framework, however, you need to ask pointed and revealing questions that will uncover the soft skills your candidates possess. Entrepreneur listed a few
potential lines of questioning
that can hint at the applicants' emotional intelligence and ability to adapt - these are the kinds of concepts that resumes may not adequately convey, so you should be especially zealous in discovering them.
First of all, you can determine an individual's attitude toward self-improvement and further development by asking about skills they don't possess, but would like to. Bigcommerce CFO Robert Alvarez told Entrepreneur that candidates who can't think of a single thing they'd like to learn may lack the curiosity and humility to become great team players.
Furthermore, you can question jobseekers about what they would do if market conditions changed drastically. This is a realistic scenario, and employees with good soft skills will provide strong, empathetic answers. Once you set up a positive interview environment, you're free to look for these deeper personality traits.