Our Sponsors
Be a Sponsor! Click here to download the Sponsorship Form
Click Here Register
Fees
| | |
| --- | --- |
| SHRM Chapter Member | $50 |
| Student (full time - undergrad) | $25 |
| Non-SHRM Chapter Member | $60 |
Location & Directions
Stoney Creek Inn
3060 South Kinney Coulee Road
Onalaska, WI
Property Website
2013 State Legislative Conference
La Crosse
Wednesday, March 20, 2013
Stoney Creek Inn
3060 South Kinney Coulee Road
Onalaska, WI
The 2013 Wisconsin SHRM Legislative Conferences will provide HR professionals with an ideal forum to learn, discuss, network and engage with Representatives, Senators and our Legal Partner on important legislative topics.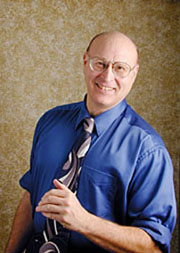 Featured Presenter Bob Gregg
We expect the recent trend on employment issues to continue and over the coming months we expect to see an enormous amount of activity on workplace legislative issues.
The Legislative Conferences offer HR Professionals the opportunity to hear about current and pending legislation and to ask questions and give feedback to local legislators.
You won't want to miss it !!
9:00-9:05 – Welcome – opening announcements
9:05-10:35 – Keeping up with the Times and Lessons we should Learn
Presenter: Bob Gregg a partner and Chair of the Labor & Employment Law Practice Group at the Boardman & Clark Law Firm in Madison, Wisconsin
Overview: Review of the most significant employment legislation and law issues and a forecast of trends and hot topics to expect.
Recent laws and new regulations (proposed changes to Wisconsin Unemployment Compensation standards, new FMLA rules, and more)
Supreme Court: The single most important case
Significant cases on social networking, discrimination, privacy, personal liability, wages, FMLA and the "most unusual cases of the year"
Coming attractions and trends
Special Focus: Lessons of the past year. Every year key court cases are decided which reveal errors HR and managers could have avoided. This year has been no different from earlier years. Some cases involve poor decisions by managers which could also create personal liability and these risks might have been reduced if the involved supervisors and managers had only conferred with HR before they acted, and for that matter, if HR had, in certain instances, only sought advice before taking action. Some of the important court decisions which may be problematic in the future involve messing up a clear case for discharge; letting your vendors get you sued while they remain immune; mistakes made during electronic discovery; not to mention some of the dumbest errors of the year!
10:35-10:45am – Short Break
10:45Am-11:45AM – SHRM Advocacy Shaping HR Public Policy
Presenter: David M. Lusk, Senior Associate for Member Advocacy
Society for Human Resource Management
Overview: As an HR professional, you are uniquely positioned to shape the development of federal and state workplace laws and regulations. This presentation takes you through the basic steps of becoming involved in the public policy process; best practices for contacting, meeting, and building lasting relationships with elected officials and their staffs; and effective ways to communicate the HR professional's perspective on key workplace issues. You will also learn about the initiative SHRM has launched to create a nationwide member advocacy network of HR Advocates, collectively known as the Advocacy Team, or A-Team.
11:45AM-12:30 PM – Wisconsin Employment Relations Commission Updates (WERC)
Presenter: Peter G. Davis, General Counsel with Wisconsin Employment Relations Commission
Overview: Who is Wisconsin Employment Relations Commission, what do we do? Where do things stand today in public sector relating to collective bargaining.
12:30pm -1:15PM Lunch
1:15PM -2:45pm Navigating the Future of Employee Benefit Planning
Presenter: Sue Sieger Benefits Design Group General Manager of Benefits Design Group, Inc.
Overview
:
This session will help you navigate the seas of regulatory reforms under the Affordable Care Act (ACA). Our speaker will be headed to Washington DC in early March and will be able to share an up-to-the-session report on what you need to know now about your existing benefit plans and those that you may be considering. We will examine several issues including: Should you Pay or Play? How does 105(h) impact your insured plans? How will comparative research fees and reinsurance fees impact my benefit plan? Will your Health Reimbursement Arrangement comply with ACA in 2014? You will find out what regulatory items should be on your radar now and in your planning for 2014 and beyond. Come ready with your questions!
2:45pm -3:00pm - Short Break
3:00pm -4:00pm Creating a Culture of Civility in Today's Workplace
Presenter: Julie Melander Holmes Human Resource Director Director, Trusight/MRA.
Overview: What does it mean to be 'civil' in today's workplace? With a focus on real-world examples and practical solutions (including a preview of MRA's Workplace Violence Toolkit), we'll expose the real cost of a disrespectful workplace, identify the continuum of today's disrespectful workplace behaviors, explore how technology is the new venue for bullying and harassment, and learn five things to do now to build a culture of civility in your organization.

4:00pm-4:10pm - Closing